Poland and Denmark to Build Baltic Gas Pipeline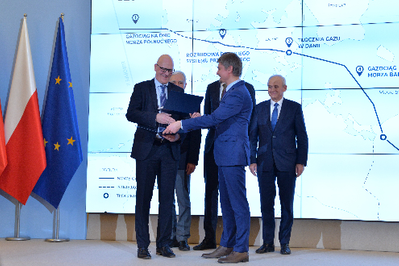 Poland's gas grid operator Gaz-System and its Danish counterpart have given the final go-ahead to invest in building a gas pipeline linking Poland with Norway's deposits via the Baltic Sea and Denmark, Gaz-System said on Friday.
The 900-kilometres (560-mile) pipeline, known as the Baltic Pipe, is a Polish project designed to reduce its reliance on Russian gas. The Baltic Pipe is expected to be ready in 2022 when Poland's long-term deal with Russia's Gazprom expires.
(Reporting by Agnieszka Barteczko; Editing by Adrian Croft)