XOCEAN Adopts GUARDIAN Vision by Marine AI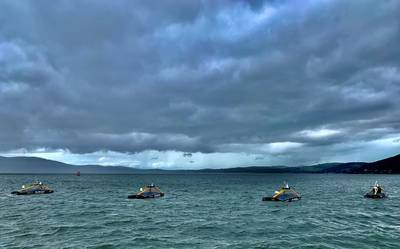 XOCEAN has adopted Marine AI's 'GUARDIAN Vision' Artificial Intelligence software to enhance their Uncrewed Surface Vessels (USVs) situational awareness.
The 'GUARDIAN Vision' package, provides "bandwidth-friendly' actionable information.
'GUARDIAN Vision' is designed to enhance the USVs' land-based teams' situational awareness by analyzing the on-board camera feeds to detect and classify hazards and provide positional information on these hazards to the on-board control system and the remote pilot. This allows data transfer volumes to be reduced and delivers significant data and operational cost savings.