Marine Technology News Contributors

Eric Haun
,
Editor
Eric Haun is a NYC-based journalist, web editor of MarinetechnologyNews.com and contributor to Maritime Technology Reporter magazine.
Email:
[email protected]
Buchanan, Susan
Susan Buchanan is a New Orleans-based business writer, specializing in energy, maritime matters, agriculture, the environment and construction. She holds a master's degree from Cornell University in agricultural economics and an undergraduate degree from the University of Pennsylvania.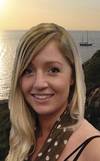 Kira Coley
,
B.Sc. (HONS) AMIMarEST
,
Scientific Applications Specialist
(

Planet Ocean Ltd

)
Kira Coley graduated with a BSc. (Hons) Marine Biology degree from University of Portsmouth and has extensive experience as a Field Scientist in various locations including Madagascar, Sicily, and Scotland. She joined Planet Ocean Ltd in 2013 as a science liaison between Planet Ocean and its principals as well as researching applications for sensor technology. She regularly publishes articles and technical papers discussing key research topics in the marine sciences, oceanography and offshore industry.
Email:
[email protected]

Jeremy Dillon
,
PhD
Jeremy Dillon holds a PhD in physics and physical oceanography from Memorial University of Newfoundland, as well as master's degrees in mathematics and aeronautics from Carleton University and Caltech, respectively. Previously, he was an instrumentation engineer with the Flight Research Laboratory of the National Research Council Canada specializing in inertial/GPS navigation and distributed real-time systems. His present interests include synthetic aperture sonar, underwater navigation, and repeat-pass interferometry
Kathleen Gleaves
Kathleen Gleaves is a West Coast, USA-based freelance writer and regular contributor to Marine Technology Reporter.
Email:
[email protected]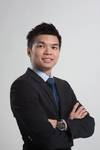 Calvin Ling
,
BEng (Hons), MSc
(

Douglas-Westwood, Singapore

)
Calvin Ling is involved with the day to day execution of strategic consulting & transaction support services for a range of corporate and financial clients within the energy and oil & gas industry. Prior to joining DW, he has spent time as an executive analyst in an Asian investment banking firm focusing on the South East Asia M&A and IPO market. Calvin holds a Bachelors in Engineering (Hons) (Civil) and a Master of Science (MSc) (Geotechnical Engineering and Management) from the University of Birmingham, UK.

Lundquist, Ned
Edward Lundquist is a retired naval officer who writes on naval, maritime, defense and security issues. He is a regular contributor to Maritime Reporter and Marine Technology Reporter.
Email:
[email protected]
Paschoa, Claudio
Claudio Paschoa is Marine Technology Reporter's correspondent in Brazil.
Email:
[email protected]
Tom Peters
Tom Peters is a freelance writer living in Lower Sackville, Nova Scotia, a suburb of Halifax. He is retired from the newspaper business after 41 years with The Halifax Chronicle-Herald where he held several editorial positions during his career. In his last 10 years at the paper he was a business reporter with a strong focus on the marine industry.
Email:
[email protected]

Greg Trauthwein
,
Editor & Associate Publisher
(

New Wave Media

)
Greg Trauthwein has a 20+ year career serving the informational needs of the global maritime, offshore, subsea and energy sectors. He has been the editor and associate publisher of Maritime Reporter & Engineering News (MR) since 1992. In addition, he has overall responsibility for the editorial content and production of a family of world leading titles, including Maritime Reporter, MarineNews, Marine Technology Reporter & Maritime Professional in print; MarineLink.com; MaritimeProfessional.com, MaritimePropulsion.com and MarineElectronics.com, among others, online.
Email:
[email protected]