Back to Company List
Marine Advanced Research, Inc.
Locations
Headquarters
1301 South 46th St., Building 300A
Richmond
CA
94804
United States
Marine Advanced Research, Inc.:
Marine Advanced Research, Inc. was founded in 2004 by a small group of Silicon Valley innovators. In 2007, the 100' Proteus was launched in the San Francisco Bay, introducing the WAM-V (Wave Adaptive Modular Vessel Technology) to the world. For the past decade, we have continued to design, manufacture, and test a range of both manned and unmanned WAM-Vs. We believe our products represent a technological advancement in future capabilities for multiple industries. Our mission is to manufacture and deliver to our customers the most reliable and robust USVs available on the market.
Products
16' WAM-V USV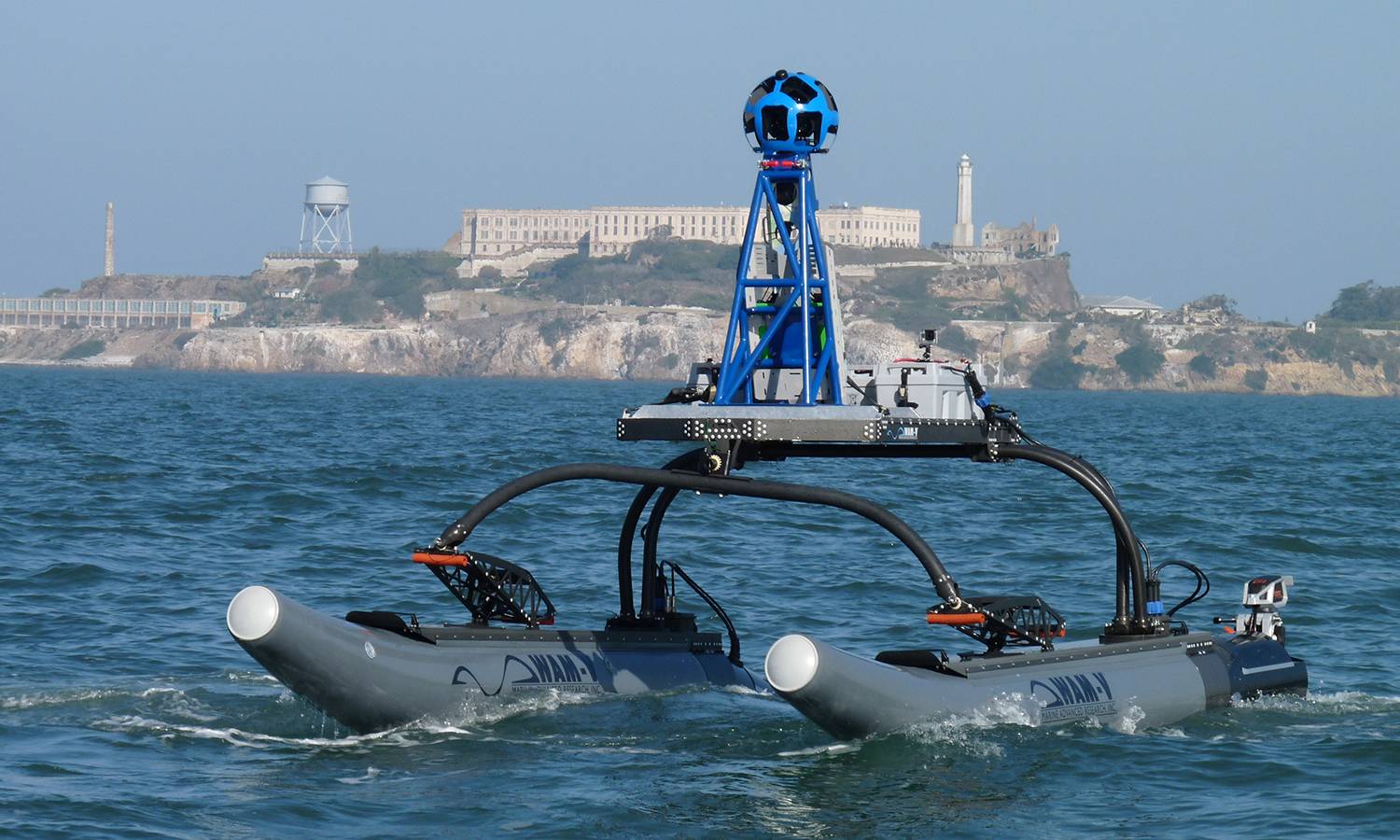 16' WAM-V USV equipped with Google Trekker
The 16' model was first introduced in 2013, when the WAM-V was chosen by the Office of Naval Research as the sole platform for the AUVSI Foundation's Maritime RobotX Challenge in Singapore. In 2014, Google and Marine Advanced Research employed the 16' WAM-V USV to map the first comprehensive coast view experience of the San Francisco waterfront. The 16' vessel can be disassembled by two people into 7 components in less than 3 minutes and can easily be deployed from ships or small craft with limited manpower.
Related Companies

Teledyne CDL is a global engineering company that designs and manufactures a variety of sensors including gyrocompasses, attitude and heading reference systems, and inertial navigation systems.
The Oceanscience Group is a world leader in development of oceanographic, hydrographic, and hydrologic deployment equipment designed to save survey time and improve data quality. Our major products are remotely-controlled and tethered instrumentation deployment boats for acoustic Doppler current profilers…

MetOcean Telematics, headquartered in Dartmouth, NS, Canada, provides complete end-to-end telematics services, with a focus on niche MetOcean solutions and custom Defence and Security products. A manufacturer of Iridium satellite solutions, drifters, buoys, beacons…

Marine Technology Reporter (MTR) is the recognized authority for business news and information about the international marine technology and ocean science community. MTR provides unbiased opinions, news and updates to more then 25,000 BPA subscribers in print and online.

Teledyne Benthos, an industry leader, designs and manufactures rugged, reliable oceanographic instrumentation and sensor solutions for marine environments.