Back to Company List
Marine Advanced Research, Inc.
Locations
Headquarters
1301 South 46th St., Building 300A
Richmond
CA
94804
United States
Marine Advanced Research, Inc.:
Marine Advanced Research, Inc. was founded in 2004 by a small group of Silicon Valley innovators. In 2007, the 100' Proteus was launched in the San Francisco Bay, introducing the WAM-V (Wave Adaptive Modular Vessel Technology) to the world. For the past decade, we have continued to design, manufacture, and test a range of both manned and unmanned WAM-Vs. We believe our products represent a technological advancement in future capabilities for multiple industries. Our mission is to manufacture and deliver to our customers the most reliable and robust USVs available on the market.
Products
16' WAM-V USV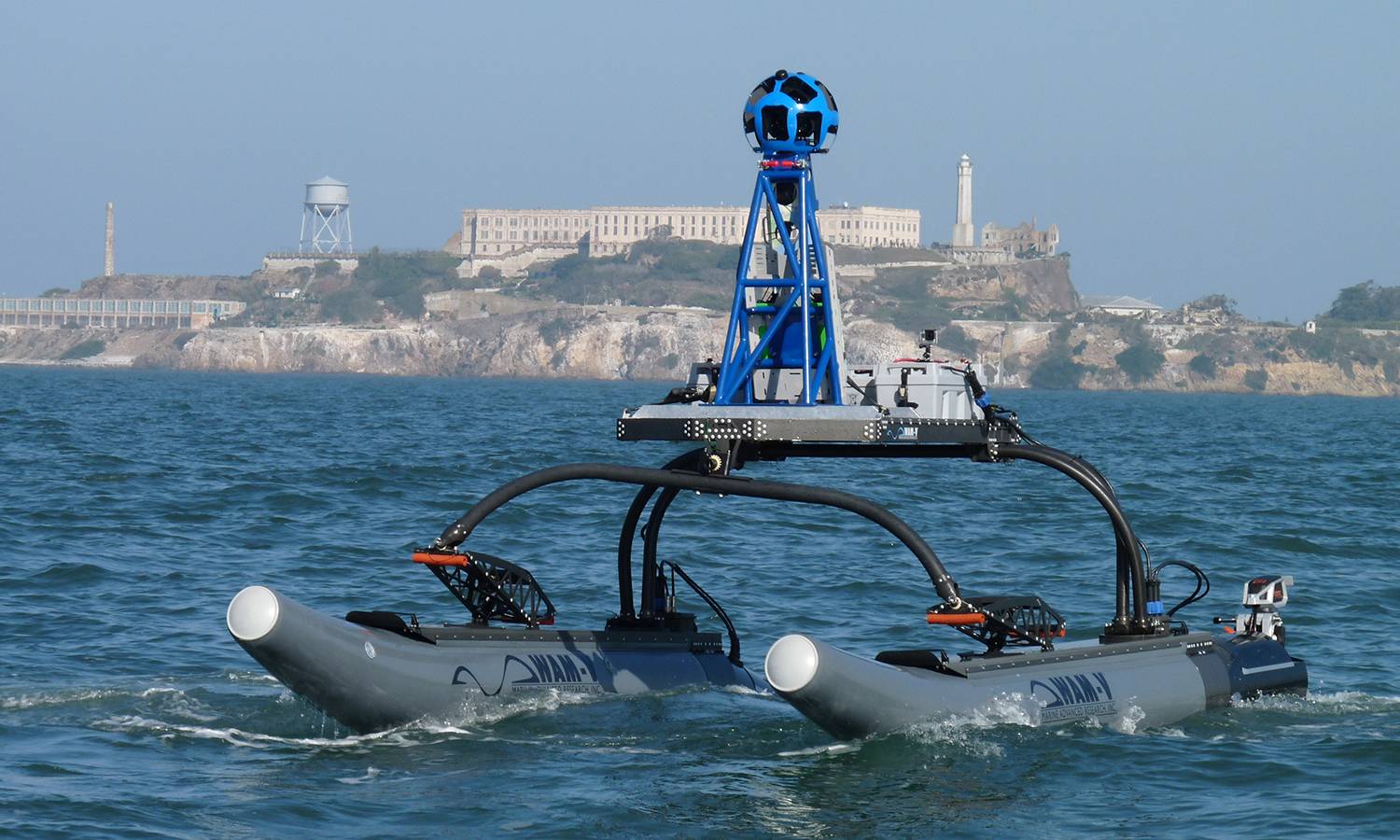 16' WAM-V USV equipped with Google Trekker
The 16' model was first introduced in 2013, when the WAM-V was chosen by the Office of Naval Research as the sole platform for the AUVSI Foundation's Maritime RobotX Challenge in Singapore. In 2014, Google and Marine Advanced Research employed the 16' WAM-V USV to map the first comprehensive coast view experience of the San Francisco waterfront. The 16' vessel can be disassembled by two people into 7 components in less than 3 minutes and can easily be deployed from ships or small craft with limited manpower.
Related Companies

Teledyne Webb Research designs and manufactures scientific instruments for oceanographic research and monitoring. Teledyne Webb Research specializes in three areas of ocean instrumentation: Neutrally buoyant, autonomous drifters and profilers, autonomous underwater gliding vehicles…

Forum Energy Technologies (FET) is a leading global manufacturer of mission critical, complex, stocked and custom oilfield products and related after-market technical services, for use onshore and offshore. We have assembled some of the most well-known brands in…

Teledyne BlueView is the leading provider of state-of-the-art compact acoustic underwater measurement and imaging solutions for defense, energy, civil engineering, transportation, and port security applications worldwide. BlueView's advanced sonar systems have…

Provides subsea electrical and fiber optic interconnect systems for the harshest environments and at any ocean depth. Wet mateable connectors include signal and high-power electrical, fiber optic, and hybrid electro-optical products all based on patented oil-filled, pressure-balanced technology.
Hunan Unique Steel Pipe Co.,Ltd(hereinafter referred to as Hunan Unique) is a subsidiary of Hunan Steel Industrial Corporation ,is a typical enterprise arising from China's reform and opening-up. The construction of Hunan Steel Industrial Corporation commenced…