Back to Company List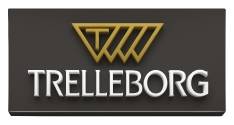 Trelleborg AEM
Science & Research-Hydrographic Services
Aquaculture
Equipment, Machinery & Materials-Buoyancy Materials
Locations
Rochdale United Kingdom
Off Queensway Eagle Way
Rochdale
Lancashire
OL11 1TQ
United Kingdom
Trelleborg AEM is the leading supplier of ROV/AUV and HOV high performance, low density composite buoyancy modules.
The latest TG10000 material will be displayed, with a class leading density of <640kg/m³ and rated for >10000MSW service depth.
Trelleborg AEM has supplied in excess of 1400 buoyancy modules to the industry.
The Eccofloat range of high performance, low density syntactic foams for deep sea buoyancy applications. Trelleborg products supplied for ROV subsea applications