Back to Company List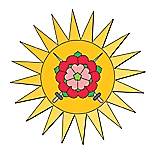 R-Systems Ltd.
marine systems
Data Acquisition/Management
Software & System Engineering
Locations
Tallinn Estonia
5 Mustamäe Tee
Tallinn
10616
Estonia
R-Systems is Estonian software developer, processing spatial data since 1989.
Since year 2000, Hydrographical Database Web System (HIS) has been developed in close cooperation with Estonian Maritime Administration.
HIS enables spatial management of hydrographical survey data and fairsheet withdrawal.