Back to Company List

Advanced Navigation Logo
Advanced Navigation
Navigation & Communication Systems-Sonar / Acoustics
Navigation & Communication Systems-Gyrocompasses
Navigation & Communication Systems-Dynamic Positioning
Navigation & Communication Systems
Navigation & Communication Systems-Underwater Communications
Navigation & Communication Systems-Satellite Navigation
Advanced Navigation is a global company headquartered in Sydney, Australia. We are one of the most innovative providers of inertial navigation systems, acoustic navigation solutions, and robotics technology.
Trusted by many of the world's leading technology companies, we provide cutting-edge solutions and critical technologies for sea, land, air and space applications.
Advanced Navigation's mission is to drive the autonomy revolution with high-reliability AI-powered systems delivering unparalleled capabilities and performance. Our customers choose us for our high performance, reliability and advanced design. 1) High Performance: Our systems deliver the highest performance and richest feature set on the market. We back our performance claims by free product trials. 2) Quality: Our systems are built to the highest quality standards in Australia to endure the test of time in the most difficult conditions. You can rely on our products. 3) Trusted Reliability: All our systems are designed and tested to safety standards with fault tolerance built in to provide you with the highest reliability possible. Our reliability is trusted by many of the world's largest companies. 4) Worldwide Support: Our experts are part of your team. We're on hand to ensure that our solutions are successfully integrated into your systems.
Advanced Navigation is an ISO 9001 certified company and maintains a strict quality control system across our facilities.
Locations
Headquarter
Level 12, 255 George Street
Sydney
NSW
2000
Australia
North America
1420 Kettner Blvd, Suite #100
San Diego
California
92101
United States
Europe - UK
One Kingdom Street
Paddington Central, London
W2 6BD
United Kingdom
Products
All our solutions are designed and manufactured in Australia to the highest quality standards. Our advanced automated manufacturing applies quality tests above and beyond other manufacturers to ensure our customers receive the most reliable and consistent products possible.
Our expertise encompasses: - Inertial Systems & GNSS Navigation (AHRS & IMU, MEMS GNSS/INS and FOG GNSS/INS) - Acoustic Navigation (USBL and Transponders) - Robotics and Underwater Drones (AUV)
Products
Subsonus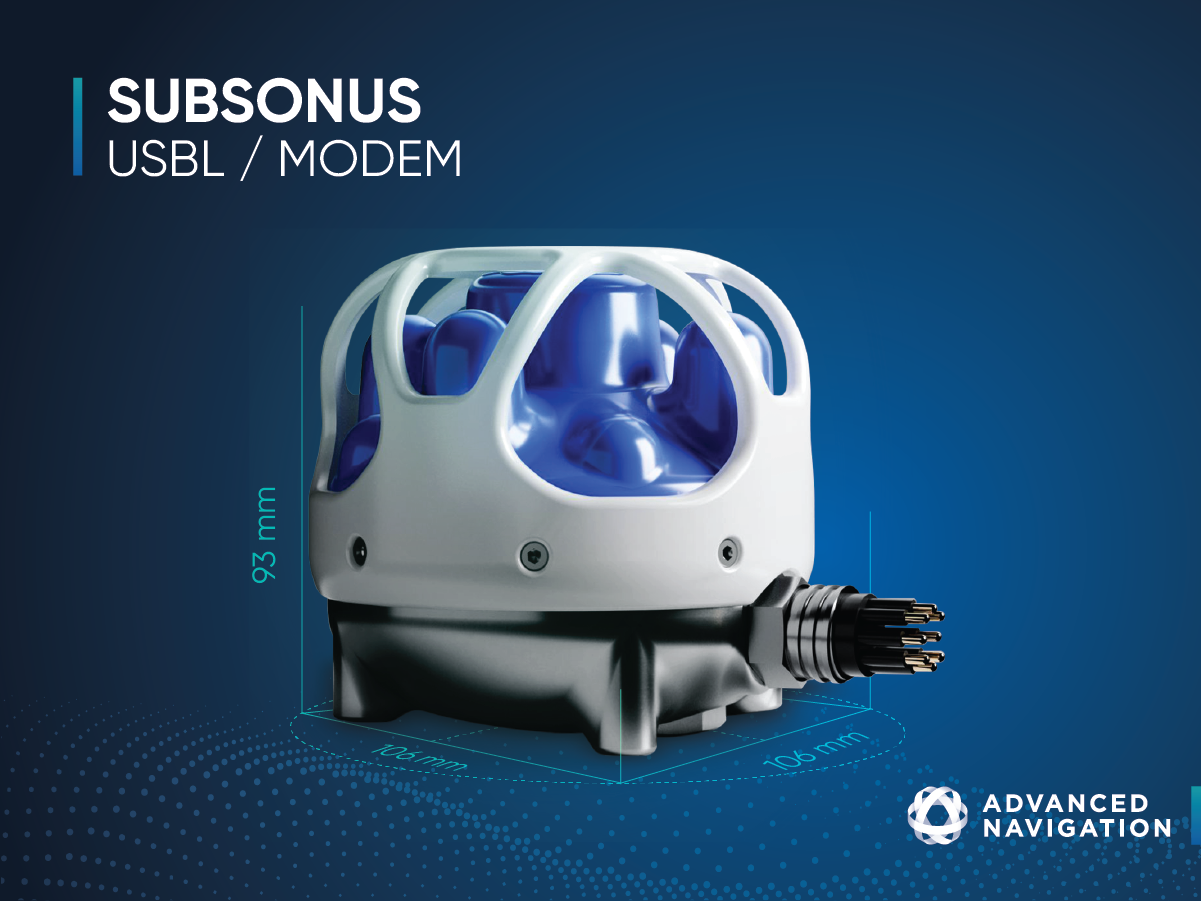 Subsonus USBL
USBL
Subsonus is a next-generation USBL/Modem that provides high accuracy position, velocity and heading at depths of up to 1,000 metres. - Position Accuracy 0.1 m - Roll & Pitch 0.1 ° - Acoustic Heading 0.3 ° - Range & Depth 1,000 m
Subsonus Tag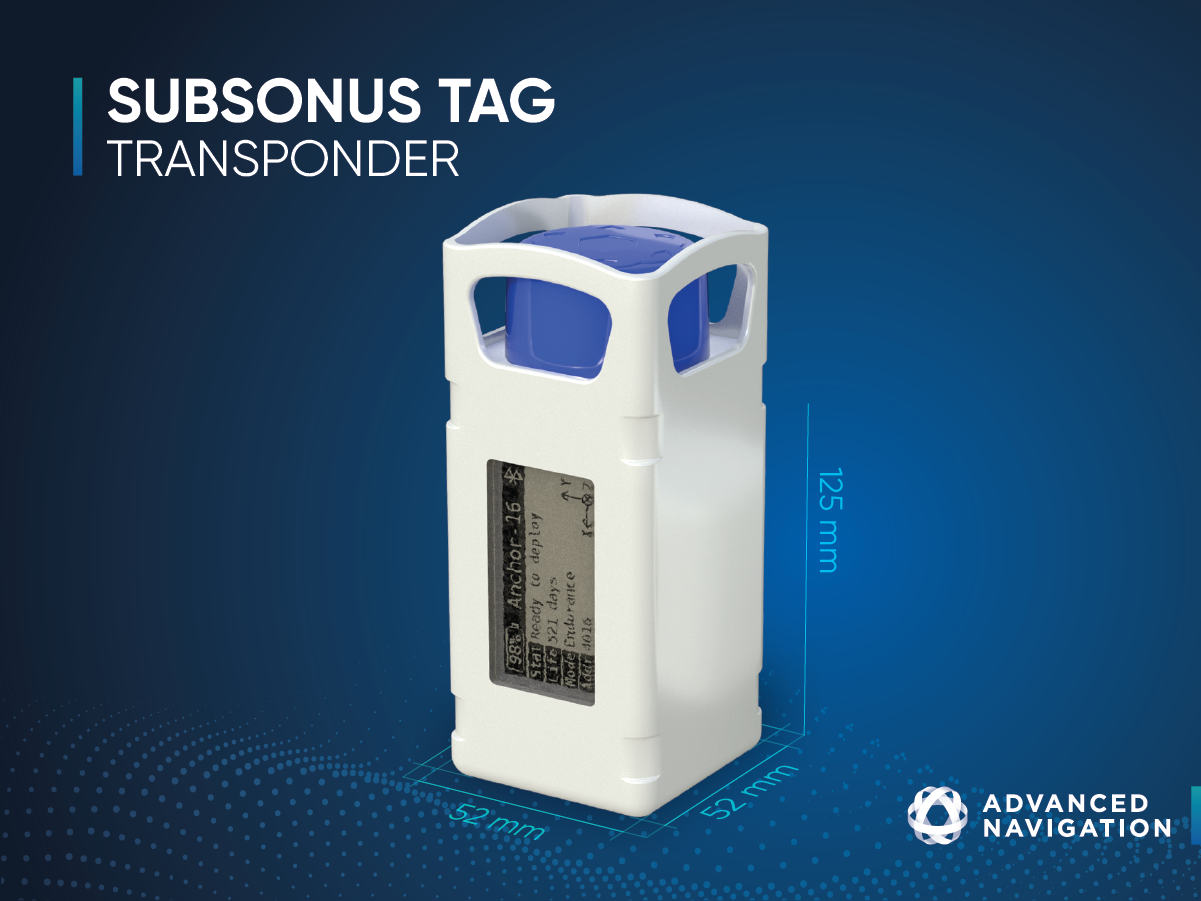 Subsonus Tag
Transponder
Subsonus Tag is a battery-powered acoustic positioning transponder that operates with the Subsonus USBL. - Position Accuracy 0.25 m - Range 1,000 m - Depth Rating 2,000 m - Battery Life 18 months
BOREAS D90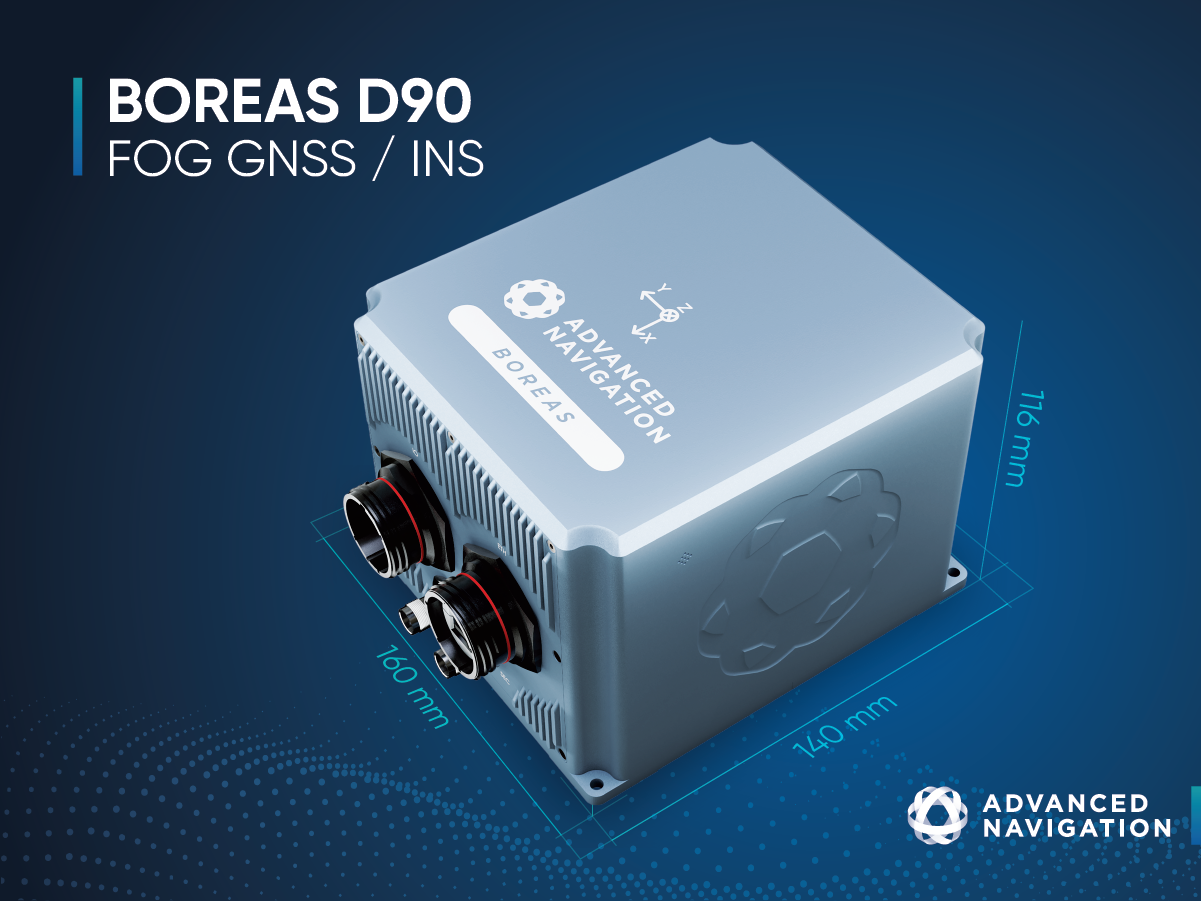 Boreas D90
Digital Fibre Optic Gyroscope
Using world-first Digital FOG technology, Boreas is an ultra-high accuracy INS offering 40% lower SWaP-C. - Roll & Pitch 0.005 ° - Heading (Gyrocompass) 0.01 ° seclat - Bias Instability 0.001 °/hr - Position Accuracy 10 mm
Certus Evo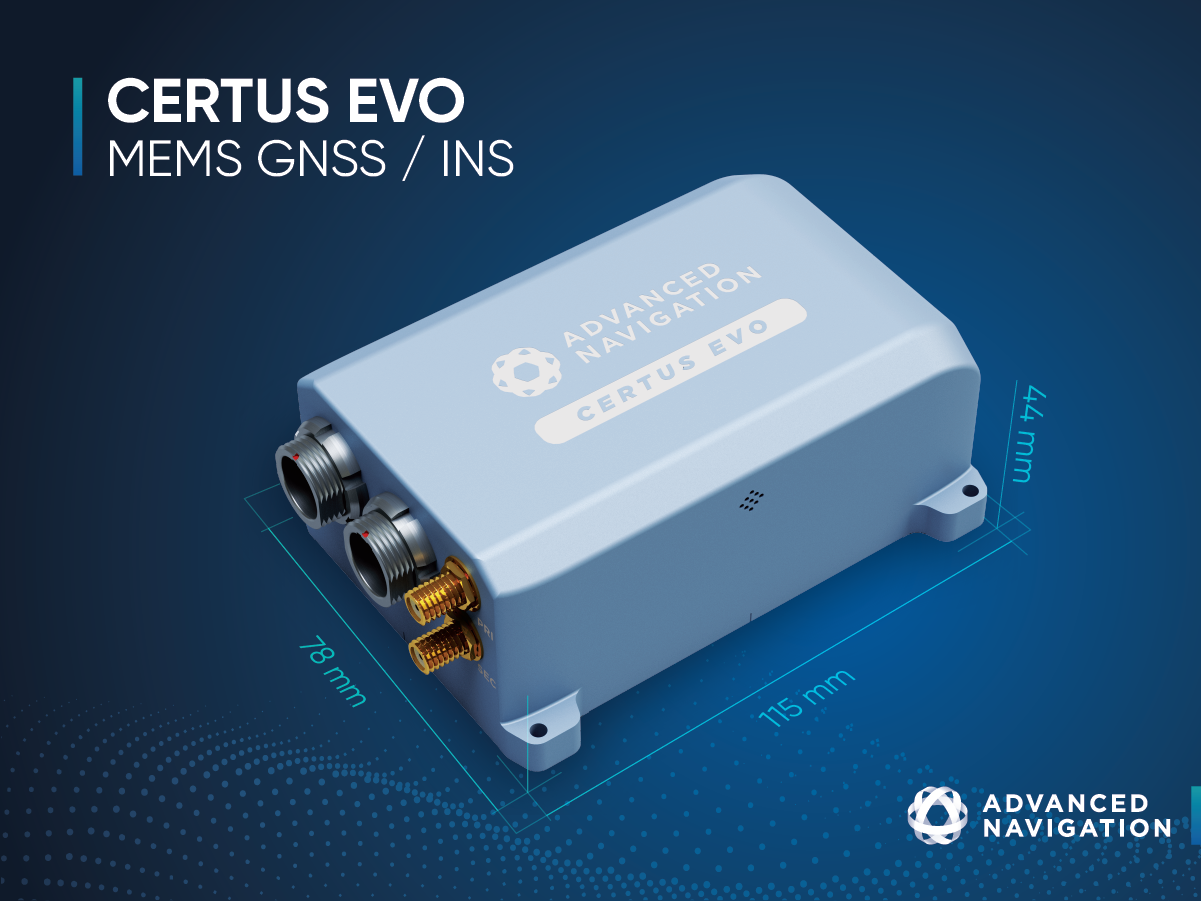 Certus Evo
MEMS GNSS?INS
Certus Evo is an ultra-high accuracy MEMS GNSS/INS that combines low SWaP-C and FOG-like performance. - Roll & Pitch 0.03 ° - Heading (GNSS) 0.05 ° - Bias Instability 0.2 °/hr - Position Accuracy 10 mm
GNSS Compass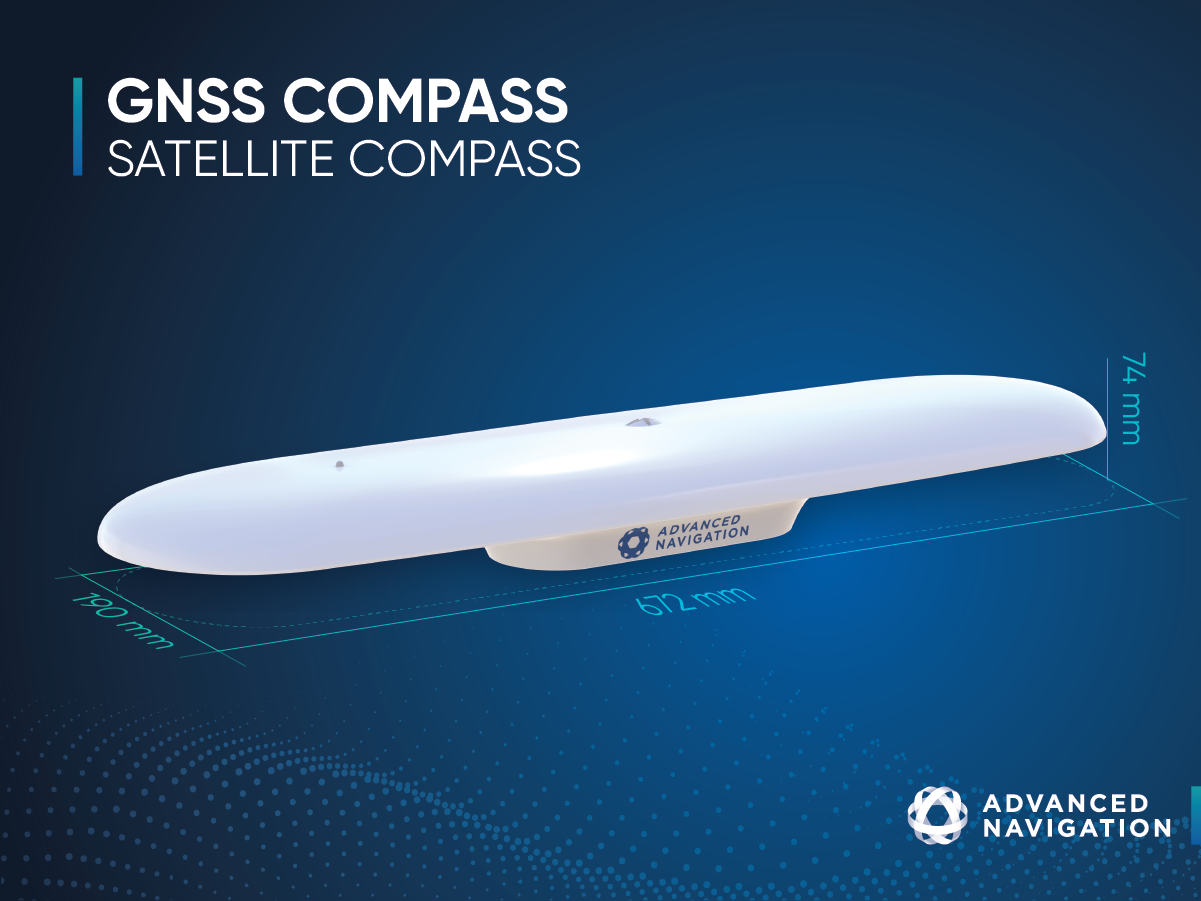 GNSS Compass
Satellite Compass
The GNSS Compass is a plug-and-play GNSS/INS navigation and heading solution. It is commonly used in both marine and autonomous agriculture applications. - Roll & Pitch 0.4 ° - Position Accuracy (RTK) 0.01 m - Heading 0.2 ° - Update Rate 200 Hz