Back to Company List

Deep Trekker Inc.
ROVs
Maritime Security
Science & Research-Robotics
Locations
Ayr Canada
40 Melair Drive
Ayr
Ontario
N0B1E0
Canada
Deep Trekker Inc. was founded in 2010 with a mission to bring a fully capable yet portable and accessible remotely operated vehicle to market. Now our ROVs are working throughout the world in industries such as aquaculture, commercial diving, search and rescue, military, construction, oil, energy, research and education. Our line of products are completely and meticulously assembled and tested in Canada by our team of skilled engineers and technologists.
Learn more about the world's only fully portable, affordable, and easy to use ROVs at www.deeptrekker.com.
Products
DTG2 Starter, DTG2 Pro, DTG2 Smart, DTG2 Worker
Products
Deep Trekker DTG2 Packages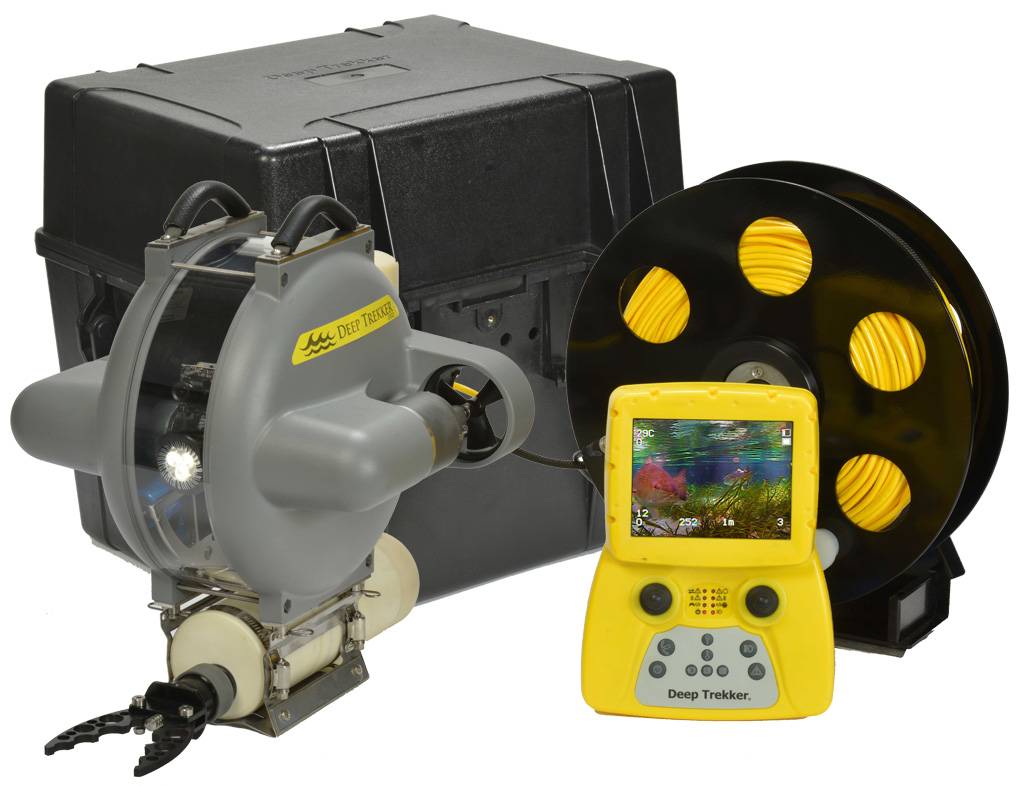 Premiere DTG2 Worker Package
Starter, Pro, Smart, or Worker
The flagship product, DTG2 ROV comes complete in 4 different packages based on an individuals' applications. Based on a clean-sheet design, the DTG2 provides unmatched maneuverability and view with a patented pitching system and 360 degree window. Plunge to depths up to 125 M (410 ft) with the hand held video controller along with optional sensors or grabber arm to complete the work of much for cumbersome ROVs without the complexity or cost. The Deep Trekker DTG2 ROV is the world'd only fully portable, affordable, and easy to use ROV.