Back to Company List
Forum Energy Technologies (FET)
Equipment, Machinery & Materials-Tools- Oilfield, Drilling
Locations
Headquarter
920 Memorial City Way, Suite 1000
Houston
TX
77024
United States
Forum Energy Technologies (FET) is a leading global manufacturer of mission critical, complex, stocked and custom oilfield products and related after-market technical services, for use onshore and offshore. We have assembled some of the most well-known brands in our industry and bring innovative solutions to our worldwide customers. Our experienced employees are dedicated to helping our customers improve safety and performance while lowering their operating costs.
Dedicated to finding the right solution for your challenges
Whether upstream, midstream or downstream, we make it a point to thoroughly understand your unique operating challenges. You can be confident of getting the right product; that performs exactly as you expect and does so safely. We pride ourselves on working with our clients to develop new products.
Vision ever expanding portfolio of oilfield products
We are continuously expanding our product portfolio to meet the demands of rapidly evolving technologies
Products
Sub-Atlantic Tether Management System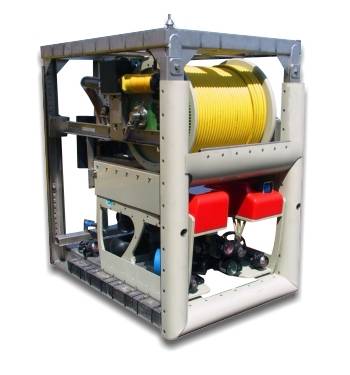 A large proportion of recorded ROV downtime is attributed to TMS failures. So when you talk to the users of our TMS systems, the one thing they will confirm is that they are extremely reliable. Renowned in Industry for High Reliability Telescopic Frame Accommodates ROV Tool Skids Fully Electric with Single Drive Motor Corrosion Resistant Stainless Steel and Polypropylene Construction 250 metre Nominal Tether Capacity (more for smaller tethers) Unique, Simple, Reliable Drive System Accurate Spooling ROV Latching System Available in 3 Sizes + Specials These TMS systems are fully electric and utilise a unique system that drives the main drum and traction wheel using a single motor whilst maintaining cable tension and accurate spooling. The stainless steel main frame is telescopic, allowing of various depths of under-slung tool skids to be fitted to the ROV. For deep-water operation, the TMS can be supplied with a high voltage transformer fitted for conversion of the ROV power.
Type 5 Tether Management System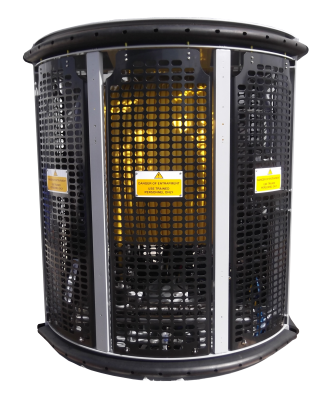 The Type 5 Tether Management System (TMS) has been developed to provide a compact and weight-efficient solution with high tether capacity. Although it is smaller and lighter than any other current production TMS there is no compromise in the strength of the frame, which remains capable of handling a 9000kg ROV package with 3g rating. It is suitable for all work-class ROVs. The TMS stores and deploys the ROV tether cable so that the ROV motion is decoupled from motions of the main umbilical to the surface vessel. It allows the ROV to operate at a greater operating radius from the deployment point. The docking box used on the underside of the TMS has a powerful two stage latching action that structurally locks the ROV to the TMS for deployment and recovery through the sea surface. The top lifting cone can be a Perry standard design or customer specified bullet, to suit an existing A-Frame. The Type 5 TMS has a gentle tether route which will maximize the operating life of any
Mohawk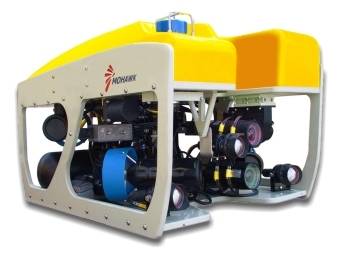 Sub-Atlantic's fully electric MOHAWK remotely operated vehicle is a small compact, high performance professional ROV system which can be used for a variety of underwater tasks including observation, survey, NDT inspections and tooling. High Reliability, Easy Maintenance Sub-Atlantic AC Propulsion Thrusters Multiple Camera and Sensor Interfaces 1000 msw / 3280 fsw Depth Rated Auto-Heading and Depth (Optional Auto-Altitude) Plastic Open Frame Design Live Boat or TMS Operation 35 kg / 77 lb Payload Manipulator Options Tooling Skid Options This small, professional inspection ROV delivers exceptionally high thrust in all directions from Sub-Atlantic's reliable AC power thruster system. Mohawk provides high quality video for inspection work but also has the capabilities for running underslung tool packages such as tree valve torque tools, high pressure water jetting pumps and small hydraulic or electric manipulators. Mohawk is rated at 1000 msw / 3280 fsw standard but can be