Back to Company List

logo
Junying Die Casting Mould Co., Ltd.
Equipment, Machinery & Materials-Tools- Oilfield, Drilling
Locations
Junying Die Casting Mould Co., Ltd.
NO.3 Hongxing Road, Shajiao, Humen
Dongguan
Guangdong
523936
China
Since 2002, Junying Metal Manufacturing Corporation has already become a professional manufacturer, dedicated in zinc and aluminum die casting, mold making and design, tool parts, etc, widely used industry including auto, defense, hardware manufacturing, assembling, mining, agriculture, power, daily lives, etc. With more than 10 years' experience for die casting, non-derrous die castings supplied by Junying have high precision and good quality, meeting high requirements from customers. Compared with other competitors, our die cast products have higher precision and lower prices. Besides, Junying also imports advanced manufacturing facilities, offering flexible service. Junying is the first choice for you purchasing die castings. For more detailed information, please visit: http://www.diecasting-mould.com
Products
Die Casting,Aluminum Casting,Zinc Casting,CNC Machining,Mould Making,Surface Treatment Service
Products
Aluminum Alloy 6061 LED Headlight Heat Sink Machin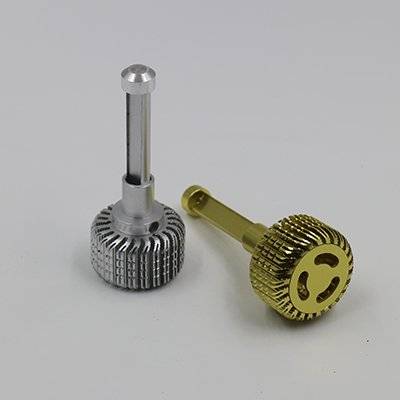 aluminum-alloy-6061-led-headlight-heat-sink-machining
China CNC Machining Manufacturer Junying Provides Aluminum Alloy 6061 LED Headlight Heat Sink CNC Machining Services for Auto Car Headlight Heat Sink. Manufacturing Method: CNC Machining. Material: Aluminum Alloy 6061. Size: as customed. Surface Treatment: Oxidized Application: for Auto Car Headlight, LED Headlight Heat Sink.