MTR100: National Oceanography Centre (UK)
National Oceanography Centre (UK)
Southampton, UK
President/CEO: Ed Hill OBE
No. of Employees: 620
www.noc.ac.uk

The National Oceanography Center (NOC) is the UK's leading institution for integrated coastal and deep ocean research. NOC undertakes and facilitates world-class, agenda-setting scientific research to understand the global ocean by solving challenging multidisciplinary, large scale, long-term marine science problems to underpin international and UK public policy, business and wider societal outcomes. At the Marine Robotics Innovation Center in Southampton, the NOC hosts a community of 28 innovative partner companies, working in collaboration to develop next generation technology for platforms, components and sub-systems in order to advance oceanographic research for the benefit of both science and industry.
The last 12 months has seen the NOC expand its reach and influence around the globe, with a number of overseas projects aimed at advancing marine science, capacity building and knowledge transfer under the SOLSTICE project focusing on the West Indian Ocean region, and the Commonwealth Marine Economies Program (CMEP) which is helping Commonwealth Small Island Developing States (SIDS) make the most of their natural maritime advantages. 2019's STEMM-CCS expedition saw one of the largest deployments of bespoke oceanographic equipment aimed at furthering our understanding and capabilities within the field of subsea carbon capture and storage. Technology development with industry has seen innovative, low cost EcoSUB vehicles expand their networking capabilities, in partnership with Planet Ocean and the University of Newcastle. The NOC's Autosub Long Range (ALR) successfully completed its first under ice mission in Antarctica. Another ALR project – P3NAV collaborating with Sonardyne and L3 ASV – has delivered advanced positioning capabilities without the need for surface vehicles.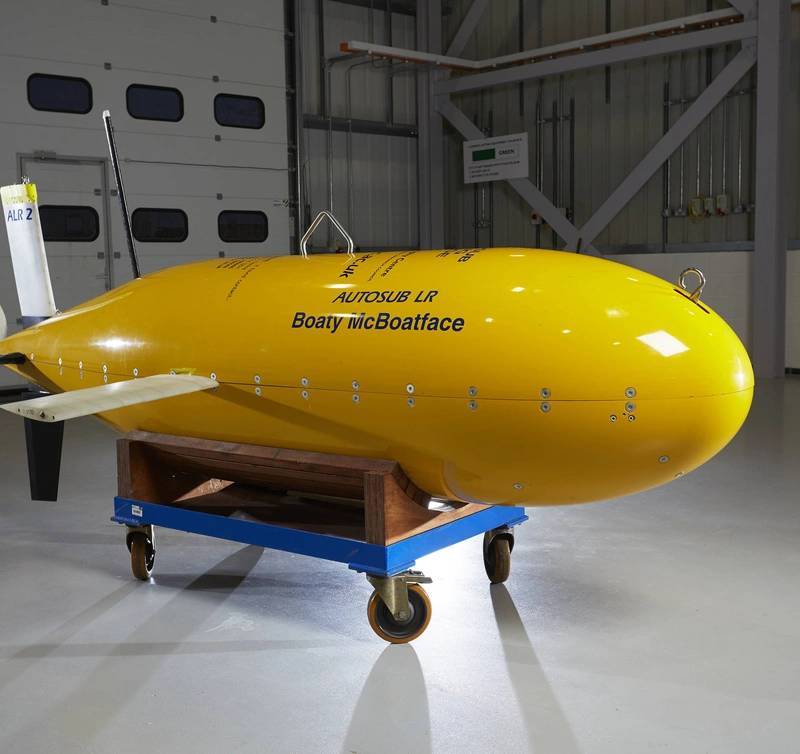 Image courtesy: National Oceanography Center (NOC)
The NOC is at the forefront of global marine technology development, with a focus on cutting-edge marine autonomous systems (MAS) and sensors. The Center is responsible for the development of the world-famous Autosub family of autonomous vehicles, including the pioneering Autosub Long Range vehicle, depth-rated to 6000 meters with extreme endurance capabilities and sophisticated payloads. Under the Oceanids programme, further platforms are under development that will deliver more advanced AI and navigation, greater endurance and range, and world-leading under-ice exploration capabilities. The program has also delivered a unified Command and Control (C2) infrastructure for operating a range of MAS, and related collaborative developments with industry are introducing improved networking capabilities, power consumption and endurance.