New 9DoF IMU, the DMU41 - 50% smaller, 40% lighter
Silicon Sensing's new DMU41 – the highest performing silicon MEMS IMU in a far smaller, lighter, unit.
DMU41 - the highest performing silicon MEMS IMU available today - is packaged in a unit that is approximately half the size, weight and power consumption of its predecessor.

Silicon Sensing Systems has developed a new 9 degrees of freedom (DoF) inertial measurement unit (IMU) which extends the class-leading performance of its predecessor, the DMU30, whilst delivering a dramatic reduction in volume, weight and power consumption.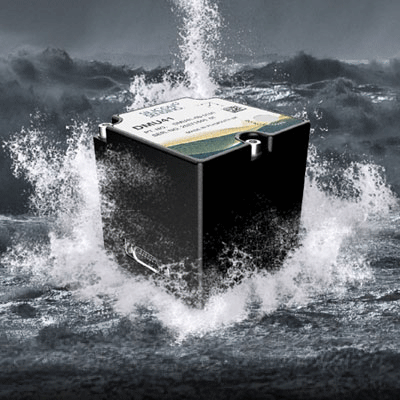 The new ultra-compact DMU41 9DOF IMU
Steve Capers, General Manager, Silicon Sensing Systems Ltd, explains: "We have developed the DMU41 in close consultation with customers in the marine and related sectors, many of whom have expressed a need for a highly compact, 'tactical grade' IMU that is not ITAR (International Traffic in Arms Regulations) controlled."

At only 50x50x50mm, and weighing just 200g, the new DMU41 has a 54% lower volume and weighs 42% less than the DMU30. In addition, its typical power consumption is 50% lower than DMU30's typical usage.

This new, ultra-compact micro electro-mechanical systems (MEMS) IMU will also extend the performance of the DMU30, to deliver the inertial sensing performance of far heavier, larger and more costly, fibre-optic gyro-based IMUs. This combination of small size and power consumption with impressive performance, all packaged in a rugged MEMS unit, brings precision motion sensing to a new range of applications including the smallest and most restricted ocean surface and sub-surface platforms.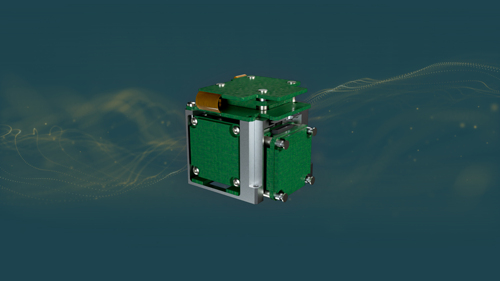 Inside the new DMU41 silicon MEMS IMU
Steve Capers continues: "Our new IMU will find a home operating in the most demanding situations - environments found on the ocean surface and sub-sea, where consistent, ultra-precise motion sensing is critical but available space and power are typically very limited."
DMU41
is an all-silicon MEMS IMU that delivers unparalleled inertial performance, combining excellent angle random walk and bias stability with exceptional low noise characteristics. The 9 DoF unit combines best-in-class sensors, including three inductive and three piezoelectric resonating ring gyroscopes, and six capacitive accelerometers - all designed and manufactured at Silicon Sensing's own foundry. It also includes 3 magnetometers to introduce a new layer of data refinement and deliver even greater flexibility.
Data from all the inertial sensors is fully blended to ensure the platform benefits from optimal motion sensing information, with DMU41 able to deliver data at variable output rates up to 2kHz. Outputs can combine angular rate, acceleration, delta angle and delta velocity, temperature, and built-in test results, with every DMU41 calibrated over the full operational temperature range to guarantee sustained, reliable performance.
To contact us directly please email on :
Sales@siliconsensing.com