Back to Company List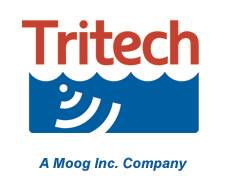 Tritech International Ltd
Tritech International Ltd
Navigation & Communication Systems-Sonar / Acoustics
Equipment, Machinery & Materials-Pumps
Ocean/ Marine Services-Equipment (lease/rental/repair)
Locations
Tritech International Ltd
Peregrine Road, Westhill Business Park
Westhill
AB32 6JL
United Kingdom
Tritech International Limited [Tritech], a Moog Inc. Company (NYSE: MOG.A and MOG.B), is a high-technology business dedicated to providing the most reliable imaging and ancillary equipment for use in underwater applications.
Tritech operates in many underwater markets and remains an industry leader in the provision of sensors and tools for ROVs and AUVs.
The company has 3 UK sites; in Ulverston, (Cumbria, England), Westhill, (Aberdeenshire, Scotland) and Edinburgh (Scotland) and an office in Katy, (Texas, USA). Tritech also has a global representative and customer network.
Moog Inc. is a worldwide designer, manufacturer and integrator of precision control components and systems.
Visit: www.tritech.co.uk.
Products
Tritech offers industry-standard products such as the Super SeaKing mechanically scanning sonar, renowned for obstacle avoidance and the Gemini 720is sonar, for real-time multibeam imaging as well as a host of ancillary products from bathymetric systems to dredging pumps.
For more information see: http://www.tritech.co.uk/products.