Back to Company List

DYNEEMA
Dyneema
Equipment, Machinery & Materials-Ropes - Woven, Wire & Mooring
Locations
Office Europe, Middle East and Africa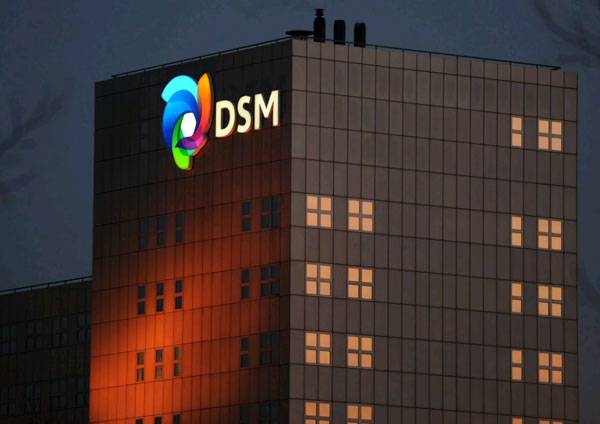 DSM Dyneema B.V. Urmonderbaan 22 6167 RD Geleen
The Netherlands
Americas Offices
DSM Dyneema LLC 1101 Highway 27 ,
South Stanley
NC
28164
United States
Americas Offices
Cubic Tech Corp d.b.a. DSM Dyneema Mesa 4511 E
Ivy St Mesa
AZ
85205
United States
Office Latin-America
DSM Dyneema Rua Dr. Renato Paes de Barros , 2th Floor
São Paulo
717
Brazil
Office Asia - Pacific
DSM Dyneema 6 Tuas Avenue 16
Singapore
638928
Singapore
Dyneema® is the world's strongest and lightest fiber. It's 15 times stronger than steel on a weight for weight basis and 40 times stronger than aramid. Yet it can float on water. This combination of extreme strength and low weight make it suitable for a wide and expanding number of applications.
The huge range of uses include:
Super strong yet light mooring ropes, crane ropes, and aquaculture nets
Cut-resistant protective gloves and high-strength threads for medical applications
Bullet-resistant vests and highly advanced anti-ballistic vehicle armor
Fuel-saving lightweight airplane cargo nets and containers
High performance clothing, shelters, footwear, backpacks, and sports equipment
Products
Product Technologies
Dyneema® is a super-strong fiber and tape made from Ultra-High Molecular Weight Polyethylene (UHMwPE). The combination of extreme strength and low weight makes it suitable for a wide and growing range of applications.
The secret to UHMwPE's superior performance lies in the extremely long molecular chains that transfer load more effectively to the polymer backbone. As a result Dyneema® is 15 times stronger than steel on a like for like basis. In fact, UHMwPE has the highest impact strength of any thermoplastic made today. Yet it can float on water.
UHMwPE doesn't smell, doesn't taste of anything, and it is nontoxic. It is highly resistant to corrosive chemicals and shows extremely low moisture absorption. It's also self-lubricating, highly resistant to abrasion, and its friction coefficient is significantly lower than that of nylon, for example, and comparable to that of polytetrafluoroethylene (PTFE, Teflon) – but with better abrasion resistance.
Documents
• Mooring the world's largest cruise ships is safe and simple with ropes made with Dyneema® - When the world's two largest cruise liners currently afl oat make their brief stops at ports around the Caribbean, mooring ropes made from the world's strongest fi ber hold them fi rmly in place. Outstanding strength coupled with low weight and great ease of handling are the key reasons why Royal Caribbean Cruises Ltd. (RCCL) chose ropes with Dyneema® for the Oasis of the Seas and the just-launched Allure of the Seas.
Products
Dyneema® Fiber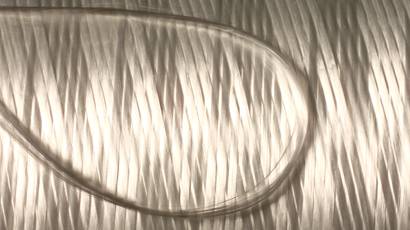 DYNEEMA® FIBER
UHMwPE
The secret to the superior performance of Dyneema® fiber (UHMwPE) lies in the extremely long molecular chains that transfer load more effectively to the polymer backbone. As a result Dyneema® offers maximum strength combined with minimum weight. It is up to 15 times stronger than quality steel and up to 40% stronger than aramid fibers, both on weight for weight basis. Dyneema® fiber floats on water and is extremely durable and resistant to moisture, UV light and chemicals. The applications are therefore more or less unlimited. Typical applications Used in maritime, offshore, sailing, industrial, and cut resistant applications that demand maximum breaking strength, abrasion resistance, cut resistance, plus in the case of SK78 , low creep properties as well
Dynamica SK78 – Rope made with Dyneema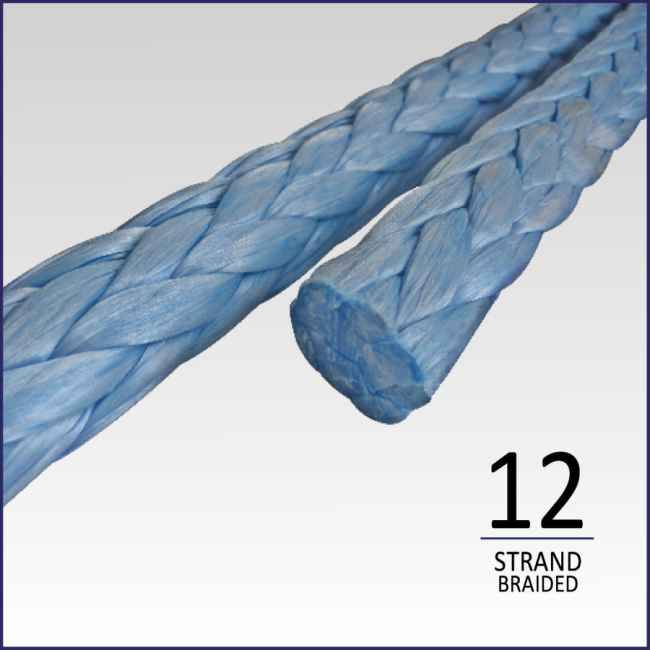 Dynamica SK78
Dynamica SK78
DYNAMICA SK78 is a 12 strand braided rope made with Dyneema® fiber. DYNAMICA SK78 is approx. 10 times stronger than steel wire pr. unit of weight. It means that DYNAMICA ropes have a slightly higher strength than a steel wire of the same diameter – but less than 1/10 of the weight. Furthermore DYNAMICA SK78 can sustain a very large number of peak loads, which means loads close to the breaking strength. Because of this property, DYNAMICA SK78 lasts a long time and has a high safe working load. Safety is also a fact when it comes to elongation, since DYNAMICA SK78 has a very low elongation and therefore has little backlash – even at hundreds of tonnes of load. With DYNAMICA SK78 you get a torque-neutral construction and avoid problems with bird caging and kinking which is a common problem with steel wire ropes. Furthermore DYNAMICA SK78 does not require lubricating. Because of all these product properties, DYNAMICA SK78 is used in a wide range off industries; offshore, maritime, t
DYNAMICA SK78
Description
Material Dyneema® SK78 Buoyancy 0,98 UV stability Very good Chemical resistance Very good Abrasion resistance Very good1 Melting point 145° C Max work temperature 60-65° C Dynamica SK78 has excellent abrasion resistance when special care is taken. In order ro ensure that, the Dynamica SK78 should only be moved over nonrust surfaces and avoide sharp edges.
Dyneema® Fabrics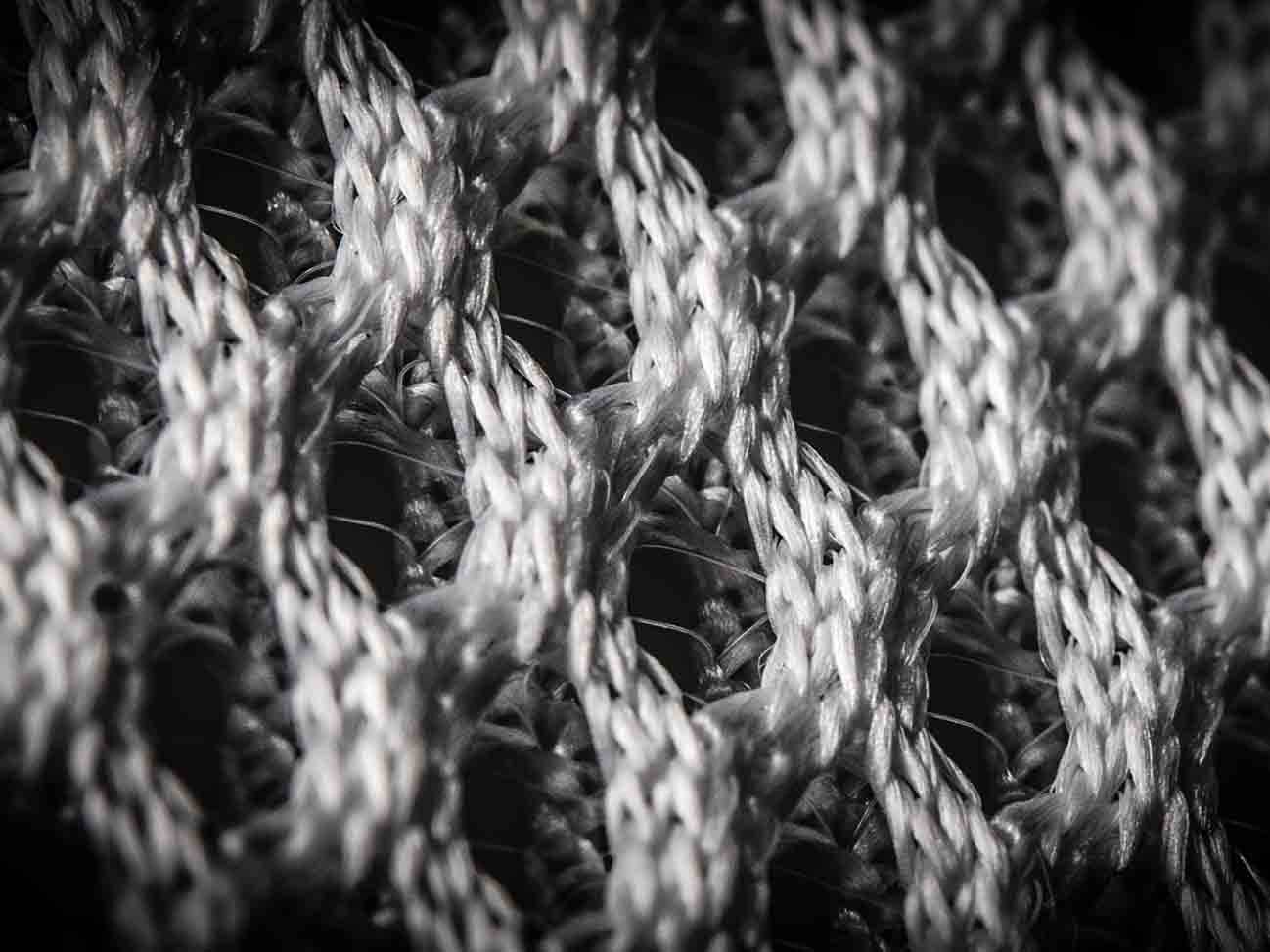 Dyneema® Fabrics
Dyneema® is the strongest and most durable fiber in the world. At 30% lighter than nylon/polyester, 45% lighter than aramid, and 15 times stronger than steel, it offers game-changing properties for the sports and lifestyle, life protection, and workwear industries. Stretched and spun to deliver high strength and low density, this is molecular engineering for the street, stadium, road, backcountry, theater of war, factory, and more.
Dyneema® Tape Technology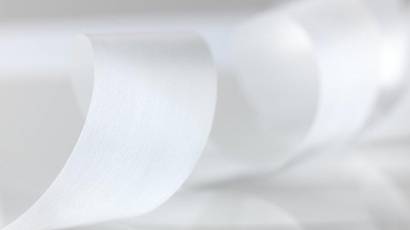 Dyneema® Tape Technology
Dyneema® Tape Technology is ideal when you need a tape or sheet that is light, strong, very impact resistant, electromagnetically transparent and environmentally stable. Whether it's for use in ballistic armor and radomes or in medical equipment, impact resistant panels or electronics, Dyneema® Tape Technology delivers proven Dyneema® performance in tape form. Soft yet strong and resin-free, Dyneema® Tape Technology offers excellent strength, impact resistance, electromagnetic transparency and thermal conductivity, outperforming aramids at a competitive price. Technology Dyneema® Tape Technology is made by transforming UHMwPE powder into sheets using a solid state technology process. These sheets can be used as they are or drawn and cut to create a tape that can be further processed by weaving and calendaring. Dyneema® Tape Technology shares many of the same characteristics as Dyneema® UD (unidirectional) Technology and meets the leading global standards for ballistic protection
Dyneema® Crystal Technology
Dyneema® Crystal Technology
Dyneema® Crystal Technology provides radar systems with maximum transparency and protection, regardless of radome configuration or frequency. With Dyneema® Crystal Technology all radar systems can obtain superior consistency and predictability at the widest range of frequencies. It makes the world's strongest radome invisible to microwaves. DSM Dyneema's new technology platform Dyneema® Crystal Technology provides maximum transparency and protection, with zero signal loss. No matter what the radome configurations or frequency. The ultra-high molecular weight polyethylene material of which the technology consists, constantly retains its electromagnetic properties. Thus making all highly sensitive radar systems perform crystal clear. It is the new go-to standard for the industry. Smart combination of strength and lightness for radomes Dyneema® Crystal Technology is a new benchmark in radome performance. In fact, the electromagnetic properties of this technology outperform all o