Back to Company List

Inco Mechel Pvt LTd
Ocean/ Marine Services-Construction (marine/port/harbor)
Safety & Security-Flotation devices
Ocean/ Marine Services
Locations
Inco Mechel Pvt Ltd
901, Maker Chamber 5, Nariman Point
Mumbai
Maharshtra
400021
India
Inco Mechel specializes in setting up Floating Jetties all over the country. These floating jetties are manufactured from the finest Virgin HDPE granules that conform to stringent JAS-ANZ ISO 9001-2008 standards, and have made the older concept of interlocking walled floats redundant.
Our floating jetties, known as 'IncoDock' are modular in nature, making them very customizable in terms of size and shape. They also require very little time to setup and are easily transportable - a 100 square meter IncoDock can be installed within 2 hours.
IncoDock can also easily be dismantled and reassembled, so they're reusable in case modifications are required.
Products
Floating Jetty, Pontoons, Marinas, Floating Helipads, Floating Walkways, Floating Swimming Pool, Floating Restaurants/Hotels, Floating Jetty Accessories,
Products
Offshore Fish Farming With Incodock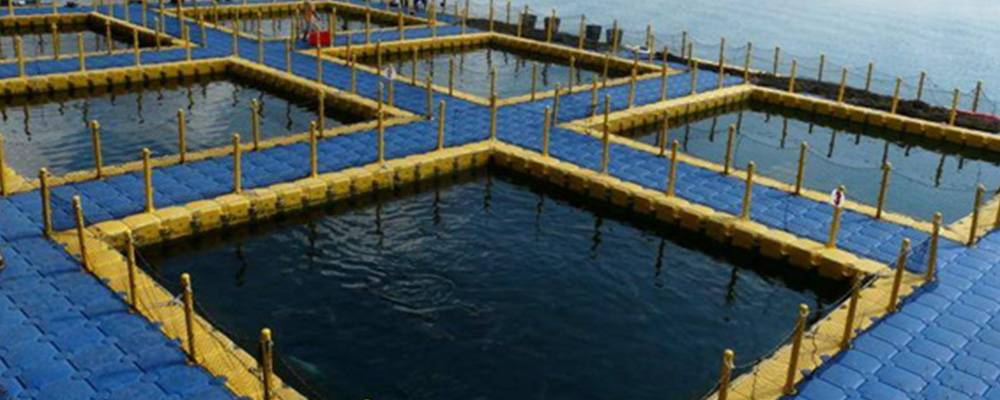 Aquaculture is the farming of aquatic organisms under controlled conditions. Incodock can be used to create enclosed fisheries for breeding, rearing and harvesting a wide variety of fish, plants & animals in all kinds of marine environments.
Incodock - Floating Jetty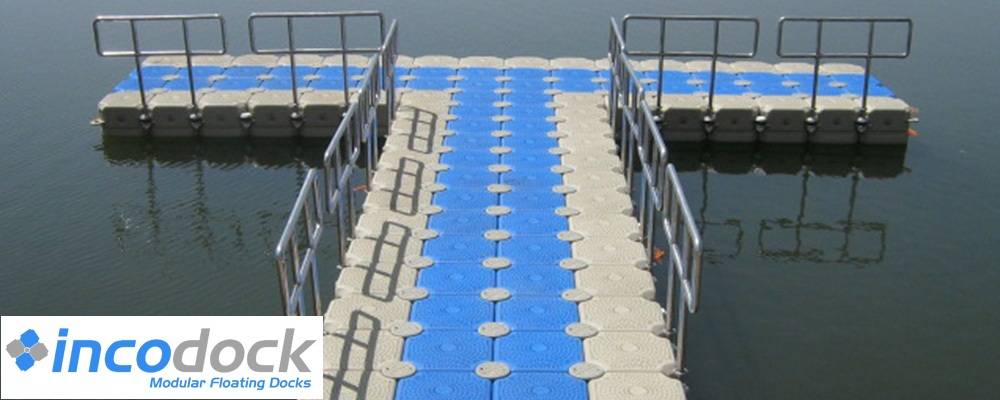 T-Shaped Floating Systems are mostly used in rivers to avoid unnecessarily extending the dock outward into the water.
Our Modular Jetties are great marine docking solutions for boats of all sizes. You can create a simple docking system to accommodate personal watercraft (aka Water scooters, Jet Skis), kayaks, RIBs etc. as well as longer & wider docks for larger speedboats and even yachts.
Incodock - Floating Helipad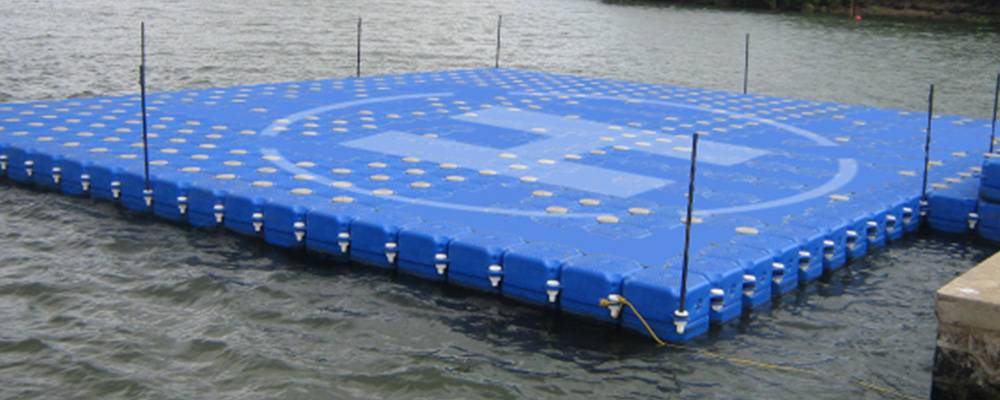 A helipad is a landing area for helicopters. A Helipad can be stationary or moving depending on its use. A moving floating helipad can constructed from our HDPE floating cubes assembled together on water bodies. In addition to regular use, floating helipads can be used for rescue operations in floods, emergency landings, etc. Incodock floating cubes can be used for constructing floating helipads for helicopter landings on rivers, lakes or on seawater.
Incodock - Floating Platform For Industrial Constr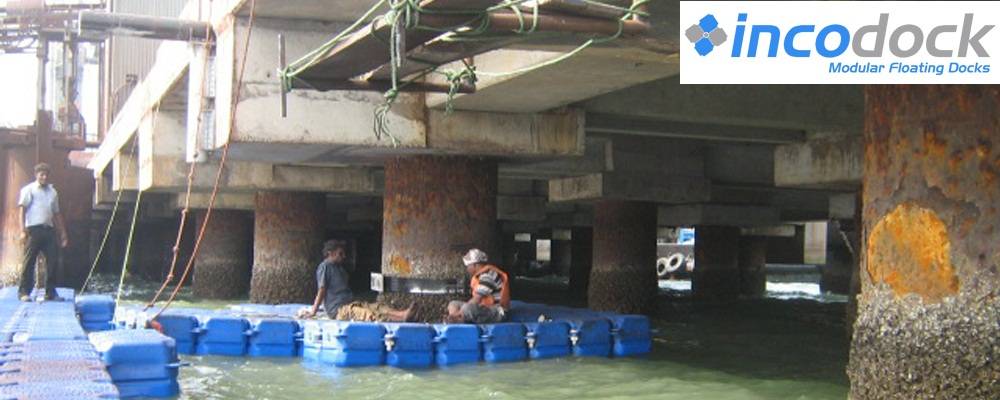 Our blocks make excellent work platforms for construction, repair and other work activities. Due to its modular nature, Incodock allows for the creation of floating platforms whose uses range from inspecting construction work on water, staging for diggers & cranes, laying pipes, etc.