Back to Company List

Teledyne Bowtech
Cable Assemblies
Instrumentation / Ship Systems-Digital Video Systems
Safety & Security-Surveillance Systems & Equipment
Locations
Aberdeen United Kingdom
International Avenue Dyce ABZ Business Park
Aberdeen
Aberdeenshire
AB21 0BH
United Kingdom
Bowtech Products Ltd (Est. 1989) specialises in the design, manufacture and supply of underwater harsh environment vision systems, which includes video inspection systems, underwater cameras, underwater LED lights, xenon underwater emergency relocation strobes, custom moulded cable assemblies, pan and tilts, underwater electrical and fibre-optic co
Products
SURVEYOR-100-HD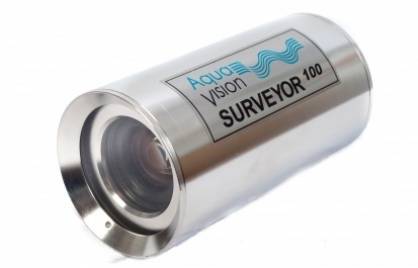 SURVEYOR-100-HD
High Definition Underwater Colour Zoom Video Camer
The Bowtech Products SURVEYOR-100-HD high definition underwater colour zoom camera, utilises Sony's latest block camera, which incorporates a 1/3 inch HD CMOS CCD (giving exceptional picture quality), 10:1 optical zoom lens, as well as horizontal resolution of 800 TV lines. Standard video output is component, however HD-SDI, or a large selection of other outputs are available as options. A unique feature of this camera, apart from the exceptional picture quality, is its size. The camera is housed in a stainless steel, 100 metre rated housing, with optically clear Spectrosil® (non-browning fused silica) window.
LED-U-SERIES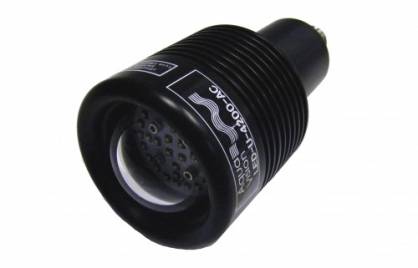 LED-U-SERIES
Underwater LED Light for Deepwater Applications
The Bowtech Products LED-U-SERIES underwater LED lights are 120Vac and are available with either 4,200 or 7,300 lumen output. Due to Bowtech Products' continued history of innovation, these lights feature the latest and best underwater LED lighting technology available. Rated to operate at 6,000 metre ocean depth, the lamps are manufactured with anodised aluminium, offering proven corrosive resistance. The 80° diagonal wide beam angle light produced, is ideal for colour video inspection or viewing tasks. Benefits of LED Lighting: No Fragile Filaments Rugged Construction Highly Shock and Vibration Resistant Average Lifetime Greater than 50,000 hours Enormous "In-service" Cost Saving Over Incandescent Bulbs Available in Various Colour Temperatures
ST4 Underwater Rechargable Xenon Emergency Relocat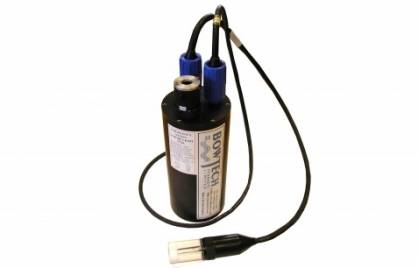 ST4K Underwater Rechargable Xenon Emergency Relocation Strobe
Features: 4,000 Metre Depth Rated Rechargeable High Intensity Pressure Switch Hand Switch Daylight Switch Remote Head The Bowtech Products ST4K, Xenon rechargeable submersible strobes are self-contained, compact, high intensity xenon beacons designed for use as a visual aid to locate submersible vehicles, or instrumentation packages when they surface for recovery. They can also be used to mark underwater objects, vehicles, divers or work sites.The strobe is designed such, that when the ROV power (120 to 240Vac) is on, it will still switch the charging circuit for the strobe batteries on and switch the strobe off to conserve battery power. The strobe will constantly charge when the power is present, however the charging will switch off when the voltage on the batteries reaches the fully charged level.
DVIS-3 Diver Video Inspection System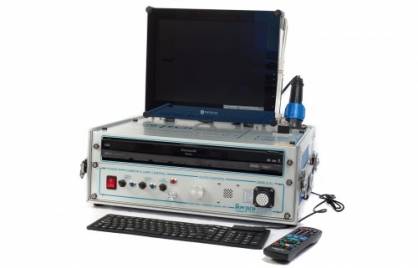 DVIS-3 Diver Video Inspection System
Small Portable Control System
Features: Small Size 12/24Vdc or 120V/240Vac 15" LCD TFT Colour Monitor Control for LED/Incandescent Lamp Option Colour or Monochrome Video Camera LED or Incandescent Light The Bowtech Products DVIS-3 diver video inspection system is the third edition of this system. The improved system is now considerably smaller and therefore more portable. The control station is for the operation, viewing and recording of underwater cameras, together with the intensity control of underwater lamps. The control station is housed in a marine grade transport container, manufactured from high quality splash proof material. The system can be powered from 120/240Vac mains, or a local 12/24Vdc battery pack. The system includes a 15" LCD TFT, which folds flat for easy transportation, 250GB hard disk/DVD recorder, video overlay keyboard and the transport case.