Work Class & High-Speed ROV Advanced Imaging & Laser Profiling System
Compatible with large work class and high-speed ROVs or large AUVs, Pathfinder is a dual-swath system for use in missions where intervention is required at greater depths or when accelerated data collection is necessary.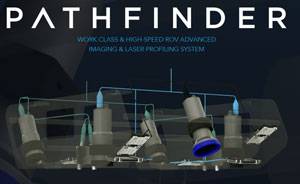 Pathfinder is a fully integrated, laser and imaging system with co-registered laser, stills and video. Consisting of two Scout stills and laser configurations on a large work class frame, alongside a single video camera, the system is designed to enable slower, large vehicles to collect dense dual data sets with millimetre precision.
Continue Reading