Back to Company List
Baoji Mingkun Nonferrous Metals Co.,Ltd
Vessels-Remotely Operated Vehicles
Locations
Baoji Mingkun Nonferrous Metals Co.,Ltd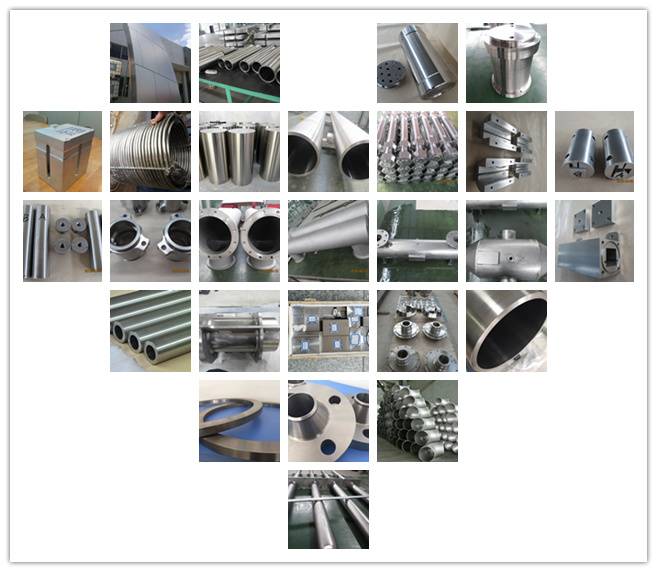 BJMK Various of Titanium Products
Fanjiaya Industrial Park, Weibin District, Baoji, Shaanxi, China
Baoji
Shaanxi
721013
China
Baoji Mingkun Nonferrous Metal Co.,Ltd (BJMK) is a professional manufacturer of high quality titanium products since 2007. Our mills located in Baoji with the total area of 7000 Sqm. We are gradually becoming one of the leading manufacturers of exotic metals in China.
BJMK are committed to supply our customers with the right product at a competitive price. All our raw materials sourced from ISO approved mills. We supply Titanium metals worldwide and have experience in supplying Titanium to the Petrochemical, Oil and Gas industry, Marine and Offshore, and metal finishing industry.
We are approved to ISO 9001:2008. All our material has full traceability and you can feel safe in the knowledge that we are committed to supplying our customers with a quality product and service.
Our specialty is the processing of titanium and special material, for all fields of industrialapplication: ● Oilfield – Pressure Housings, Wellbore Equipment, HPHT drilling components. ● Subsea - Instrument Cases, Marine Housings, ROV and Seismic components ● Petrochemical– Tanks, Pressure Vessel, Reactor, Heat Exchangers ● Water Treatment– Cathodes and Anodes, Electrolytic cell, UV Reactor ● Electronics– Titanium Sputtering Target for Vacuum coating systems. ● Customized– Individual manufacturing of special requests based upon sketches, technical graphs or samples
CNC and conventional, turning, milling, drilling,, die cutting, wire-cut EDM, welding and much more…
Except Titanium, BJMK also mainly exported like Tantalum, Niobium, Nickel, Zirconium to America, Canada, UK, Germany, France, Italy, Netherlands, Sweden, Austria and other countries.
We Sincerely thanks to friends from all over the world who have been supported the development of the company. Welcome everyone come to visit us at www.bjmkgs.com or contact us at [email protected]
Products
Titanium Subsea Housings / Underwater Housings

Titanium Subsea Pressure Housings for ROV
Subsea-Underwater-Pressure
Titanium Subsea Pressure Housings with extremely long life submerged, high strength, rugged applications, no coating required, light weight. application to the deep water like 6000meters water depth. In general including camera housings, light housings, battery housings, sensor housings and so on!
Forged Titanium Solid Bars for ROV Housings

Titanium Heavy Wall Tubes & Solid Bars
Forged Grade2 & Grade5 Solid Bars & Disk
Forging, any product of work on metal formed to a desired shape by impact or pressure in hammers, forging machines, upsetters presses or related forming equipment. We supply titanium forgings, large and small,from a weight of half a kilo up to 10 tons. including bar, shafts, sleeves, rings, discs, and rectangular blocks. The metallurgical properties unique to forgings result in extremely tough and strong components for a variety of applications requiring corrosion resistance combined with strength and toughness. Other materials like Pure Nickel, Zirconium, Niobium, Tantalum also can be provided.
Related Companies

NORBIT SUBSEA designs and develops wideband multibeam sonars for hydrographic applications, forward-looking applications as well as advanced subsea leakage detection. Our solutions are based on the latest in analog and digital signal processing and our products…

A world leader in offshore digital video recording (DVR) + inspection systems. Digital Edge Subsea develops and manufactures DVR products for use throughout the offshore oil and gas industry including diving, remote operated vehicle (ROV) and topside operations.

The Teledyne Marine Group provides a sea of solutions to the marine industry - please visit our individual companies for more detailed information on Benthos, Blueview, CDL, DG O'Brien, Gavia, Impulse,ODI, Odom Hydrographic, RD Instruments, Reson, TSS and Webb Research

Massa Products Corporation designs, engineers, and manufactures sonar and ultrasonic products for use in ocean, air, and fluids. Founded by Frank Massa, the man who pioneered the field of electroacoustics over 75 years ago, Massa is the only company that remains…

Harvest Technology Group Limited is a global leader in network-optimised remote operations that deliver real-time remote control, communication, automation, and monitoring capabilities. Headquartered in Perth, Australia, the group of companies is revolutionising remote operations with ultra-secure…