Back to Company List
Weldon Valves Manufacturing Co., Ltd.
Equipment, Machinery & Materials-Valves
Locations
D Building, Xiamen International Shipping Center.
A2 of Block 03, 8th Floor, D Building, Xiamen International Shipping Center, China.
Xiamen
Fujian
361000
China
Xiamen Weldon Valves Import and Export Co., Ltd. (WELDON VALVES) is specialized in manufacturing and developing industrial valves. Our commitment is to select the most suitable products to meet customers' different requirements.
As a professional valve supplier, Weldon supplies kinds of industrial valves, including ball valve, gate valve, check valve, globe valve, safety valve, butterfly valve, plug valve, strainers, etc. There are sizes from 1/2 Inch to 60 Inch, pressure range from Class 150 LB to 2500 LB, etc. The materials cover cast steel, forged steel, stainless steel, etc., strictly with ANSI, API, BS, DIN, JIS standard.
Products
Stainless Steel Top Entry Ball Valve, A351 CF8M, 2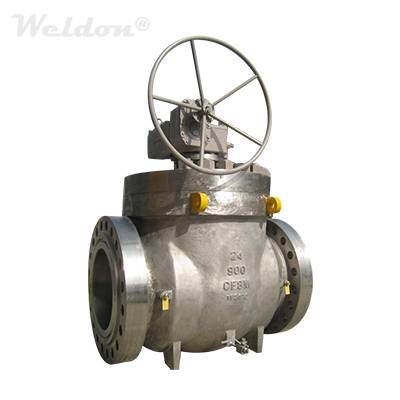 TEBV-03
Stainless Steel Top Entry Ball Valve Plant: Stainless Steel Top Entry Ball Valves, ASTM A351 CF8M, 24 Inch, Class 900, RF Ends, Full/ Reduced Bore, Hand Wheel. Specifications Size: 24 Inch Pressure Rating: Class 900 LB Material Body: ASTM A351 CF8M Hand Wheel Operated. Top entry design.  Full Bore Or Reduced Bore.   
ASME B16.34 CF3 Stainless Steel Gate Valve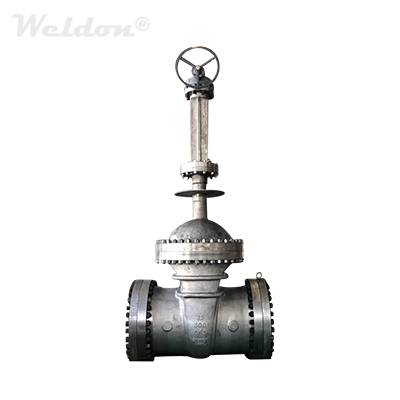 AGV-10
ASME B16.34 CF3 Stainless Steel Gate Valve Manufacturer Offers ASME B16.34 CF3 Stainless Steel Gate Valve, 32 Inch, Class 300 (300 LB), Flanged RF Ends. Bolted bonnet (BB) design. Full port or reduced port design. Back seal design. Rising stem with outside screw and yoke. Renewable seat or welding seat.
Soft Seated Centric Butterfly Valve, CI GG25, DN10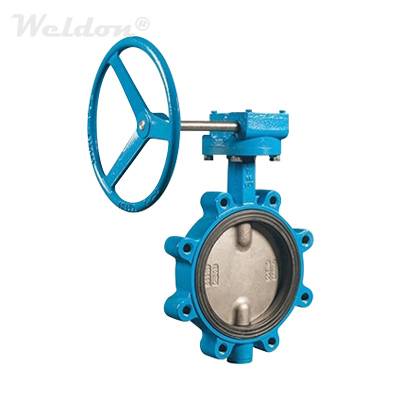 No.: CBFV-02
Soft Seated Centric Butterfly Valve Plant: Cast Iron GG25 Centric Butterfly Valves, API 609, Soft Sealed, DN400 (4 Inch), PN20, Lug Type, Wrench. Body material: Cast Iron GG25. Nominal diameter: DN100, 4 Inch. Pressure: PN20. End connection: Lug. Face to face: API 609. Working temperature: -15℃ - +140℃ Mode of operation: Wrench. Test and inspection: API 598. Design standard: API 609.
Related Companies

MetOcean Telematics, headquartered in Dartmouth, NS, Canada, provides complete end-to-end telematics services, with a focus on niche MetOcean solutions and custom Defence and Security products. A manufacturer of Iridium satellite solutions, drifters, buoys, beacons…

SubCtech is a German manufacturer, maker of the OceanPack ship based measurement systems used for scientific research and industrial monitoring of water quality and oceanographic parameters. SubCtech also excels in ROV and subsea Li-Ion battery technology. The…

Advanced Navigation is a global company headquartered in Sydney, Australia. We are one of the most innovative providers of inertial navigation systems, acoustic navigation solutions, and robotics technology. Trusted by many of the world's leading technology companies…

A world leader in offshore digital video recording (DVR) + inspection systems. Digital Edge Subsea develops and manufactures DVR products for use throughout the offshore oil and gas industry including diving, remote operated vehicle (ROV) and topside operations.

VideoRay is the largest volume producer of Underwater ROVs (Remotely Operated Vehicles) in the world. Established in 1999, VideoRay has worked with technology and mission partners throughout the world to develop and prove the small ROV tool for a wide range of applications.