Miros Unveils WaveFusion Wave Radar for Offshore Wind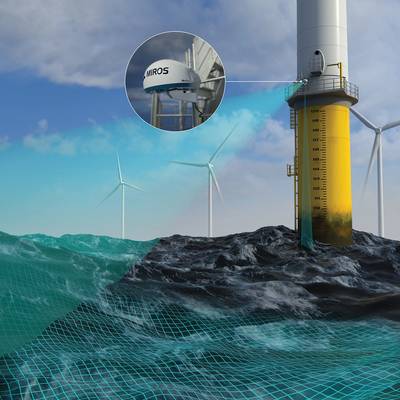 Wave measurement specialist Miros has released a dual sensor for measuring directional wave spectra, developed for the offshore wind industry.
The latest addition to the Miros wave radar series, called WaveFusion, according to the company, provides more visibility and insights over the sea state in all-weather critical maritime operations, including shallow waters.
The sensor accurately measures data in real-time by utilizing up to 13 sample areas which are at different distances from the turbine, Miros says.
"Combining the footprints, complemented by smart processing algorithms enables new levels of data performance, reliability and redundancy providing a better understanding of the sea state not impacted by the shadowing effect created by the structure," Miros said.
According to Miros, WaveFusion was developed following industry feedback expressing the wish for a high-quality sensor that reliably measures waves at multiple locations around a wind turbine without compromising on accuracy.
Miros says that the new sensor combines downward-looking and remote sampling measurements taken further - approximately 200m away - from the turbine to ensure accurate assessment of all directional and non-directional waves between one to 30+ seconds.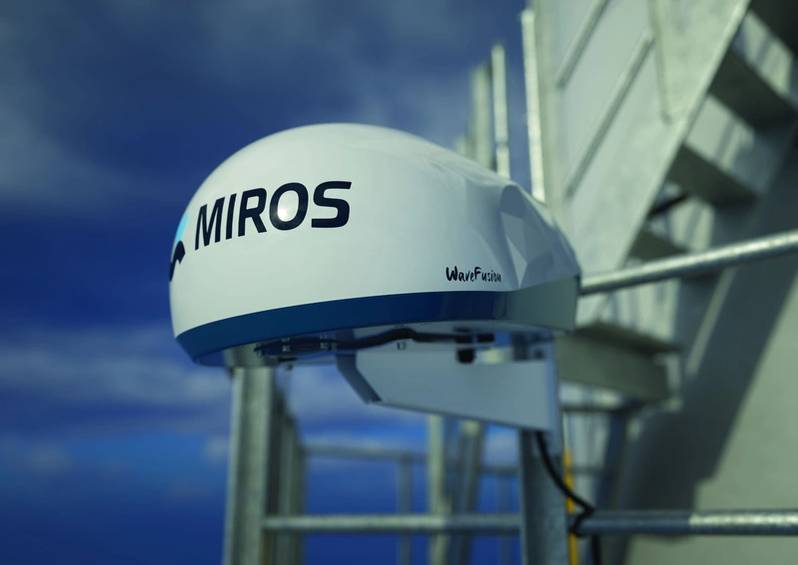 Credit: Miros
Earlier this year, the company also launched Data Explorer, a new solution which, the company says, allows "the easy creation of purpose-oriented all-in-one sharable dashboards to analyze real-time and historical data from one or multiple offshore wind sites."
"The data from WaveFusion can be integrated into the Data Explorer dashboards, providing an intuitive and easy-to-use solution. The system helps operations and maintenance teams significantly reduce energy consumption levels and emissions caused by cancelled offshore operations due to uncertainties around weather conditions and site access. This supports organisations in achieving environmental and sustainability targets," Miros says.
Jonas Røstad, Chief Commercial Officer at Miros: "One of the key challenges facing offshore wind operators is accurately measuring directional and non-directional waves around a wind turbine. We are pleased to now have a great sensor to offer. We think the combination of measuring both at the spot of interest and further away from the structure to avoid interference and reflections and choosing the best and most relevant samples during processing will give the most reliable data in all sea states.