Back to Company List
Marine Advanced Research, Inc.
Locations
Headquarters
1301 South 46th St., Building 300A
Richmond
CA
94804
United States
Marine Advanced Research, Inc.:
Marine Advanced Research, Inc. was founded in 2004 by a small group of Silicon Valley innovators. In 2007, the 100' Proteus was launched in the San Francisco Bay, introducing the WAM-V (Wave Adaptive Modular Vessel Technology) to the world. For the past decade, we have continued to design, manufacture, and test a range of both manned and unmanned WAM-Vs. We believe our products represent a technological advancement in future capabilities for multiple industries. Our mission is to manufacture and deliver to our customers the most reliable and robust USVs available on the market.
Products
16' WAM-V USV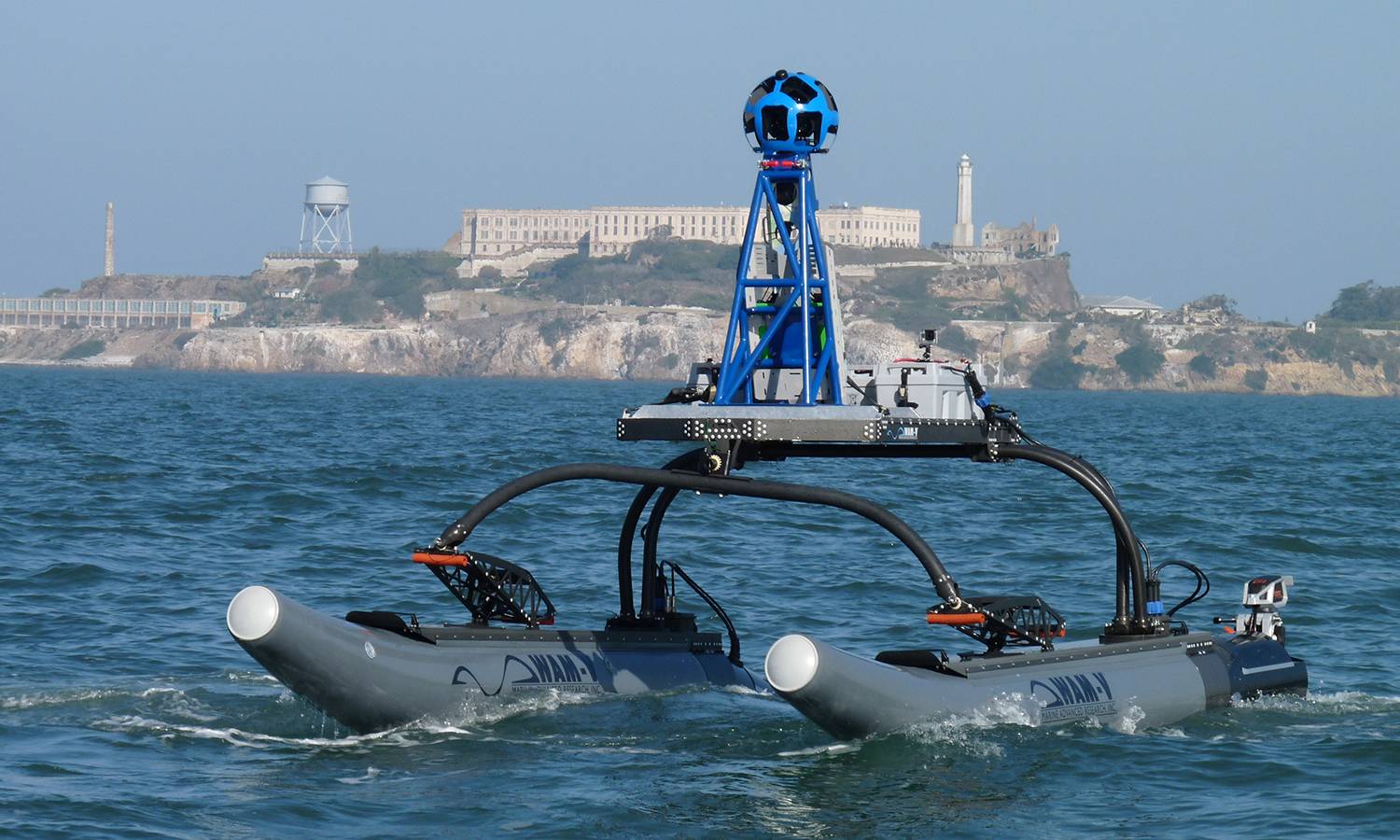 16' WAM-V USV equipped with Google Trekker
The 16' model was first introduced in 2013, when the WAM-V was chosen by the Office of Naval Research as the sole platform for the AUVSI Foundation's Maritime RobotX Challenge in Singapore. In 2014, Google and Marine Advanced Research employed the 16' WAM-V USV to map the first comprehensive coast view experience of the San Francisco waterfront. The 16' vessel can be disassembled by two people into 7 components in less than 3 minutes and can easily be deployed from ships or small craft with limited manpower.
Related Companies

Bowtech Products Ltd (Est.

Teledyne Impulse-PDM has more than 30 years experience in providing interconnect solutions for the toughest environments. The company is a leading worldwide provider of sophisticated electronic components, instruments and communications products for niche markets where performance…
The Oceanscience Group is a world leader in development of oceanographic, hydrographic, and hydrologic deployment equipment designed to save survey time and improve data quality. Our major products are remotely-controlled and tethered instrumentation deployment boats for acoustic Doppler current profilers…

Teledyne Impulse designs and manufactures high reliability electrical and optical interconnection systems for harsh environment applications. Our dry mateable, wet mateable and underwater mateable connectors are proven performers currently employed in subsea instrumentation…

VideoRay is the largest volume producer of Underwater ROVs (Remotely Operated Vehicles) in the world. Established in 1999, VideoRay has worked with technology and mission partners throughout the world to develop and prove the small ROV tool for a wide range of applications.