NOAA Awards Open Ocean Robotics Contracts for Uncrewed Systems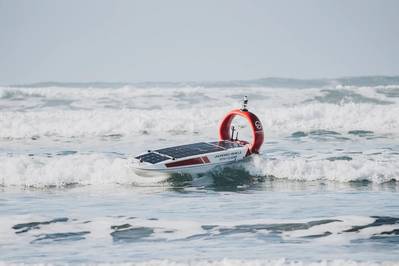 NOAA has chosen Open Ocean Robotics, in collaboration with the 1st Mission Team, as one of the awardees for all three Multiple Award IDIQ (Indefi nite Delivery, Indefi nite Quantity) contracts.
These contracts, through NOAA's Office of Marine and Aviation Operations (OMAO) Uncrewed Systems Operation Center (UxSOC), encompass three critical areas:
Meteorological and Oceanographic Observations,
Living Marine Resource Surveys and Research, and
Ocean Exploration and Characterization.
The three-year ordering period, commencing on September 1, 2023, and concluding on August 31, 2026, holds the potential to generate millions of dollars in revenue.