ROS Introduces Fluorescent Floodlight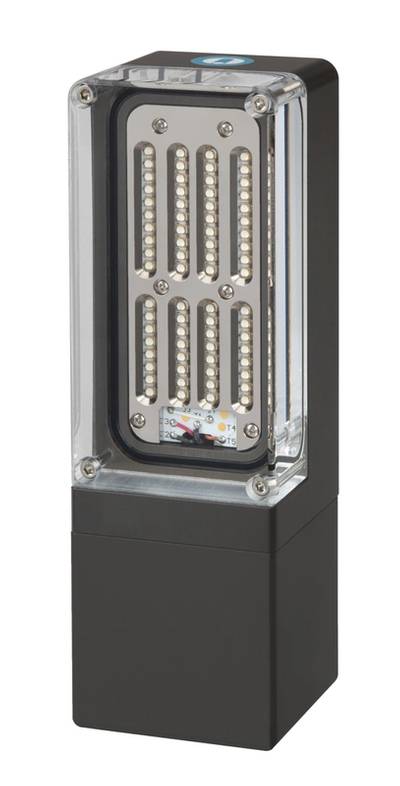 Remote Ocean Systems (ROS) has introduced the ROS LUV-LED, an oceanographic floodlight specifically designed for coral fluorescence.
At 440 nanometers, the light output is suited for safely enhancing the appearance of coral and underwater eco systems. The LUV-LED is depth rated to 4,000 meters and is powered by 120/220 VAC with various connector options available.
Light type: LED
Lumen output: 5,900
Lux output: 2,200
Color temp.: 6,700° Kelvin
Voltage: 120/220 VAC
Power: 250 watts, 2.2/ 1.1 amps
Efficiency: 78 lumens/watts
Beam angle-flood: 80°
Depth rating: 4,000 meters (13,123 ft)
Housing material: hard anodized aluminum
Size: 2.5″D x 2.5″W x 7.6″H (63.5 mm x 63.5 mm x 193.4 mm)
Weight: air: 3.65 lbs (1.66 kg), water: 1.93 lbs (0.88 kg)
Operating temp.: 14°- 104°F (-10° – 40°C); storage: -40° – 221°F (-40° – 105°C)
Overheat protection: automatic shut-off
Connectors: various connectors available