Keenan Joins TITAN Salvage as Director of Operations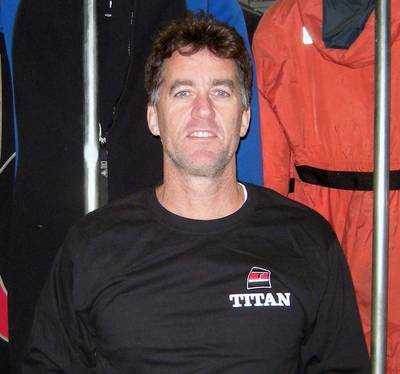 Patrick Keenan has joined the TITAN Salvage team as director of operations, bringing more than 20 years of worldwide, hands-on experience in naval architecture, marine engineering, salvage and marine pollution abatement. In his new position, Keenan will report to Managing Director Rich Habib and will be based in the company's Pompano Beach, Fla., headquarters. TITAN is a Crowley Maritime Corp. subsidiary.


Prior to joining TITAN, Keenan, who is a bilingual English-Spanish speaker, spent four years as the supervisor of salvage and diving, and director of ocean engineering for the U.S. Navy in Washington, D.C. In this position he gained valuable technical and programmatic experience, thanks to his responsibility for all aspects of the Navy's salvage, diving, underwater ship repair, ocean search and recovery and marine pollution abatement programs. Keenan also taught naval architecture to both graduate and undergraduate students through his three-year tenure as a professor at the Massachusetts Institute of Technology (MIT), during which time he served as the institute's ship design curriculum director.


Keenan's naval career began at sea in engineering, salvage and diving positions aboard ocean-going tugs before he feverishly worked his way through the ranks to officer in charge of ship repair in Bahrain and commanding officer of the Navy Experimental Diving Unit (NEDU) – a position that had him testing, researching and evaluating diving equipment, human pulmonary function, decompression and thermal stress.



• Florida • Rich Habib • Crowley Maritime Corp.