Oceaneering Wins Five-year Petrobras Contract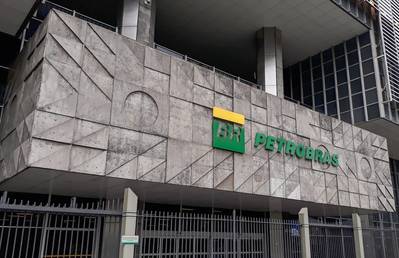 Oceaneering's Brazilian subsidiary, Marine Production Systems do Brasil, has secured a five-year contract from the Brazilian oil company Petrobras for the operation of three existing drill pipe riser ("DPR") systems to support intervention and completion operations in Brazil.
Petrobras also has the option to add a fourth DPR system by notifying Oceaneering prior to mid-December 2023. The contract value could be worth up to $75 million in revenue during the five-year contract period.
Under the contract terms, Oceaneering will continue to provide Petrobras with services utilizing three existing drill pipe riser ("DPR") systems with installation workover control systems, or IWOCS, along with project management, engineering, and support services.
The company will be replacing the umbilicals on the existing systems in 2024. The replacement umbilicals are planned to be manufactured at Oceaneering's facility in Niteroi, Brazil. Field operations under the contract are anticipated to start when the current contract expires, or 18 months after award. Should Petrobras elect to add a fourth system, Oceaneering will have an additional 18 months to build the system, which would be expected to go on hire in June 2025.
Roderick A. Larson, President and Chief Executive Officer of Oceaneering, said: "We are very pleased to continue providing Petrobras with DPR services over the next five years. Since winning the initial contract in 2018, we have greatly expanded our presence in Brazil and have leveraged our portfolio of services and products into other areas of the growing Brazilian market. We believe our strong performance under the original DPR contract and our expertise in control systems and umbilicals for the subsea industry were key elements to winning this contract. We look forward to supporting Petrobras in connection with this and future projects."