Product Development: Sea Catch Spring Safety Pin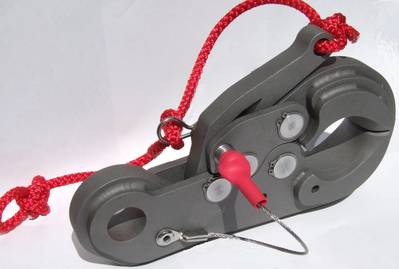 Sea Catch quick releases can now be fitted with a Spring Safety Pin (SSP) that allows users to eject the pin from a distance and do so using the release lanyard. The first pull on the lanyard removes the R-clip from the pin and a compression spring ejects the pin which is firmly tethered to the body. The second pull activates the release lever to release the object or item under load. This option is most useful on models TR3 to TR10. McMillan Design, Inc.

seacatch.com


• McMillan Design Inc.