Asso.subsea Partners with GAP Consortium for crucial Greece-Egypt Interconnection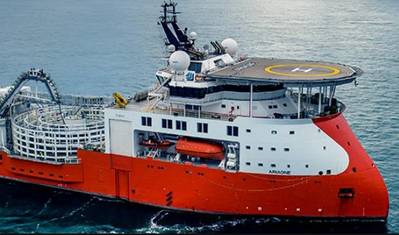 The GAP Consortium and Asso.subsea have signed a Memorandum of Understanding (MoU) for cooperation on the two-gigawatt (2 GW) electrical interconnection between Greece and Egypt (Greece-Africa Power Interconnector – GAP).
The GAP, founded by the Eunice Energy Group, is a transnational consortium between Greece and Egypt that aims to contribute to regional energy security and stability by facilitating intercontinental clean energy transfer.
As part of the consortium, Asso.subsea, a subsea cable installation, protection, repair and support operations firm, will be providing expertise in design and construction guidance for the project.
Andreas Borgeas, Greece-Africa Power (GAP) CEO said: "This is a partnership that significantly strengthens the international consortium for the construction of GAP. The memorandum of understanding (MoU) between Asso.subsea and the Consortium is a step further to ensure energy independence for Greece and Europe."
Alexandros Tziotakis, General Manager of Αsso.Subsea Limited added: "We are delighted with the opportunity to work with the GAP Consortium and to contribute together to the effective implementation of a critical infrastructure for the wider region. The subsea interconnector is considered as of vital importance for the Greek and European energy market."