Voyis Imaging Chosen as the Camera Package for HII REMUS Vehicles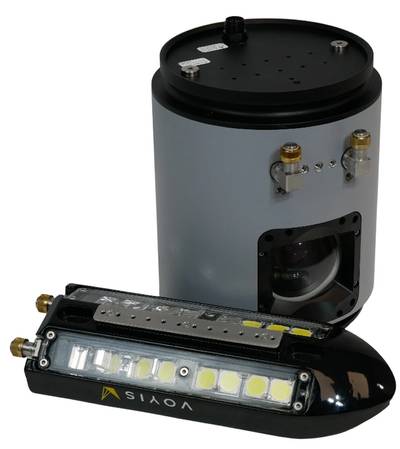 HII has selected Voyis Imaging Systems as the standard camera option for all REMUS UUVs (REMUS 100/300/620/6000). Voyis has developed the Recon UUV module, consisting of a highly advanced 4K stills camera and extremely efficient, high output external light bar, that enhances all REMUS platforms imaging capabilities in any operational situation.
The Recon camera module offers extremely crisp stills imagery with on-the-sensor data processing for real-time, highly optimized datasets that improve in mission autonomy and analysis capabilities. These enhancements include improving image quality using image undistortion, true color correction, and image light leveling for consistent, actionable datasets available in-mission.