Analox Launches the New HYP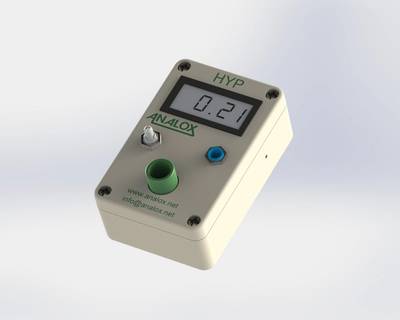 Analox Sensor Technology has launched a new oxygen monitor, ideal for operation at partial pressure.

The HYP O2 provides fast and accurate monitoring of oxygen (O2) content, and can operate at pressure from 0.8 to 60 bar. This versatile new monitor is ideal for use in diving bells, hyperbaric chambers, hyperbaric lifeboats and submarines.

Despite being only 200g in weight, the HYP O2 is robust, and its compact design means it fits easily into confined spaces. The large display ensures it is easy to read.

Mark Lewis, managing director of Analox Sensor Technology, commented: "We continue to develop our product range to meet the needs of the commercial diving industry. The new HYP O2 provides accurate measurement of oxygen content at partial pressure, and is light and robust so can be moved easily to where it is required. This small piece of equipment can provide essential information to ensure continued safe operation."