Argeo to Use Uncrewed Vessel for Stromar Offshore Wind Farm Survey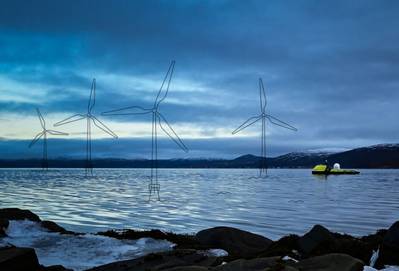 Norwegian offshore survey company Argeo has signed a survey contract with Stromar, a consortium of Ørsted, Renantis, and BlueFloat Energy looking to build a floating wind farm offshore Scotland.
Stromar has awarded Argeo a contract to conduct a geophysical survey in the project's development area, located in the Moray Firth off the coast of Scotland.
The Stromar offshore wind farm covers an area of 256 km2, and the project aims to reduce greenhouse gas emissions throughout the wind farm's life cycle, including survey activities.
Argeo will mobilize its low-emission uncrewed surface vessel (USV) "Argeo Argus" to conduct the survey. An uncrewed solution will reduce the survey vessel emissions by up to 95%, Argeo said.
"Stromar is an exciting venture in offshore wind, and I'm very pleased that the consortium chose Argeo for their first commercial survey with an uncrewed surface vessel. This shows that we are developing attractive technology and can offer cost efficient and environmentally friendly solutions to the offshore wind market going forward", said VP of Sales in Argeo, Ruben Kornmo Janssen.
Stromar Project Director, Nicholas Ritchie, said: "Ensuring Stromar leads the way in floating wind as part of the transition to renewable energy is of paramount importance. We're determined that every aspect contributes to our Net Zero future, even from survey stage to demonstrate our commitment to a truly green future."
The survey is scheduled for Q3 2023, subject to the relevant permit approvals, and includes the option for a related export cable route (ECR) survey.