Calesurvey Delivers ROV Geophysical and Geotechnical Services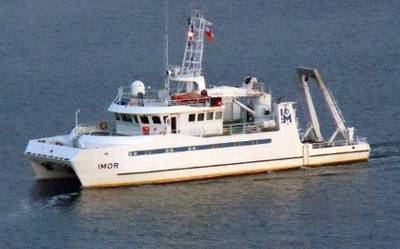 With Calecore's own fleet busy in far flung regions, spot market vessel - the MV IMOR completed the Lithuanian section of a Baltic Sea Cable route survey.

The multi-vessel project commenced in Autumn 2012 and has utilized the Kommandor Stuart and the Kommandor Calum in an expansive UXO and geophysical routing survey. Dual gradiometer and the use of ROV's were deployed from all vessels for target identification and safe cable routing.

Further, Calesurvey has chartered the Bourbon Emerald in order to fulfil client demand and ensure continuity of their high level of service.

The Bourbon Emerald mobilizes this week to commence the second phase of the Wintershall contract in Norwegian waters.

The Emerald will be undertaking an ROV geophysical pipeline route survey with involved environmental habitat assessment, and CPT and vibrocore over the coming month.