Cubility Launches CubeLink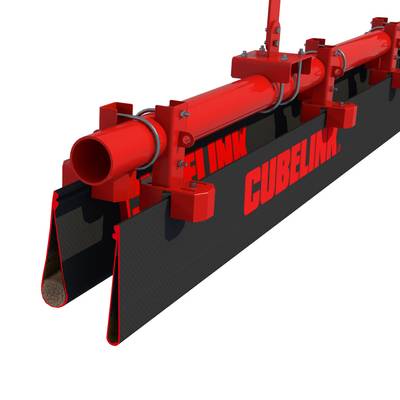 Cubility AS, a provider of solids control solutions, has launched CubeLink, a new technology that aims to dramatically improve the transportation of drilling waste.
Based on an existing technology utilized in food processing and commercialized by Cubility and Ellegaard Components A/S with support from Statoil, CubeLink safely and cost-effectively transports drilling waste directly from shale shakers or Cubility's own MudCube solids control system to a storage unit or final processing unit on a drilling rig.
The system is targeted at onshore and offshore drilling contractors and oil companies who are looking to make their rigs more efficient in handling cuttings (particularly dry cutting), facilitate the transportation of cuttings from their drilling facilities as well as improve HSE, and reduce waste handling and drilling fluid costs.
Even Gjesdal, CEO of Cubility said, "For many years, existing technologies have struggled to transport drilling waste, due to the variety in the consistency of the cuttings and challenges such as transporting dry cutting through a plugged screw conveyor and/or plugged blower/vacuum system. This has had an inevitable impact of both costs and HSE."
He continue, "No longer! By bringing a disruptive technology to the market, such as the CubeLink, we aim to revolutionize the drilling waste management market through cleaner, safer and more cost-effective waste."
With the CubeLink, drilling contractors and operators can look forward:
The ability to handle dry and moist drilling waste horizontally and vertically as well as access crucial, real-time information on the weight, volume and degree of moisture in the cuttings. Such information will lead to an increase in well stability and volume control.
The extraction of mud from cuttings through an absorption feature, thereby reducing the weight of waste to be skipped, shipped and destroyed and bringing considerable cost savings - especially when taking waste to shore.
The ability to handle all waste capacity levels and all types of drilling waste – whether with high liquid content or dry consistency – over long distances (where there are complicated sequences or changes in direction in horizontal and vertical planes, for example). Cubelink will also eliminate the need to use mud to prime the conveyor, bringing significant cost savings.
Significant HSE benefits through a drop-belt (pouch) configuration that avoids spillages of harmful waste and odor/gases; the reduction of drilling waste at landfill; reduced personnel exposure to fumes, noise and vibration; and low energy consumption.
CubeLink consists of a recurring belt shaped in a drop-belt configuration. The system opens up in a U-shape in the feeding station to receive drilling waste that is fed by gravity from one or several shakers or MudCubes into the feeding station. The belt is then closed and routed to the destination. The belt opens up and returns flat over a turning roller where the drilling waste drops by gravity into a receptacle - a skip for example.

The MudCube is a compact solids control system that eliminates the traditional process of shaking fluid and solids. The improved separation capabilities of the MudCube leads to better quality mud, fewer chemicals required to maintain its properties, more mud recycled back to the mud tanks to be reused for drilling, and 'cleaner' and less waste.

• Statoil • transportation • US Federal Reserve