Ziff Energy Announces Western Canada Oil & Gas Full-Cycle Cost Study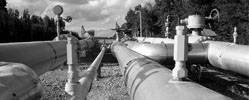 Ziff Energy has announced the launch of its Western Canada Oil & Gas Full-Cycle Cost Study. The study will provide granular detail on Western Canada full-cycle oil and gas costs as well as analyze full-cycle costs for 7 oil strategy areas and 11 gas strategy areas.


The oil strategy areas to be analyzed include heavy oil, central Alberta, northern Alberta, southern Alberta, Cardium, Viking, and Bakken. The gas strategy areas to be analyzed include Duvernay, Montney, Horn River, deep basin, west central Alberta, British Columbia plains, southern shallow, northern shallow, foothills, and coalbed methane.


The study will provide information relevant to a variety of clients:

Facility owners and operators
Resource developers
Energy investors
Gas and electric utilities
Investment advisors
Producers
Government agencies
Pipeline companies
Industrial end-users
Service suppliers

"Ziff Energy offers this study to assist many types of energy companies better understand the operating environment they and their clients are facing," said Min Yang, Director of Center of Benchmarking Excellence at Ziff Energy. "Study results will be in clients' hands in time to plan 2015 company budgets."


In this study, Ziff Energy leverages more than 2 decades of experience publishing annual Field Operating Cost Studies and Finding and Development Cost Studies for producers. Consultants at Ziff Energy will use their experience providing economic rankings based on the full-cycle costs of "new" gas.


The Western Canada Oil & Gas Full-Cycle Cost Study provides participants the following benefits:

1. An independent full-cycle cost analysis of oil and gas production in each separate sub-region throughout Western Canada for the past 5 years
2. Granular detail on the full-cycle costs for the following cost categories:

Operating Costs – Fixed
Royalties
Operating Costs – Variable
General & Administrative Costs
Finding & Development – Land/Seismic
Finding & Development – Drilling
Finding & Development – Facilities
Cost of Capital (Profit)

3. Results in both NI-51 (Canada) and SEC (USA) reporting structures, ensuring participants can view the cost results based on their specific needs
4. A summary of current oil and gas production for each sub-region



"The development of this highly focused oil and gas cost study will support the diverse needs of service and supplier clients," said Bill Gwozd, Senior Vice President of Gas Services at Ziff Energy. "The study provides insight for clients trying to understand the cost of oil and gas production, and serves as a useful tool for enhancing commercial and strategic decisions."



• Canada • Western Canada • Alberta