Hydromea, Unplugged Team on Subsea Resident Drone System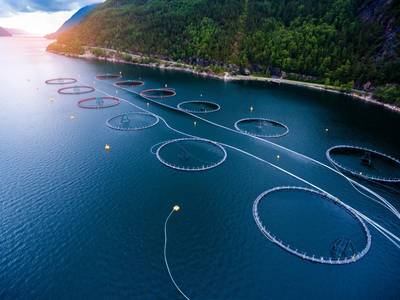 Hydromea partnered with Unplugged to develop a resident underwater drone system for continuous inspection and monitoring of underwater assets. The partnership received EUR 2M in grant funding from their respective national organizations and the project will take 30 months to complete.
Under the project, the partners aim to develop a robust, resident drone solution with the initial focus on the aquaculture industry. The system will be designed to remain underwater for months at a time and perform daily data sweeps, providing farmers with up-to-date comprehensive condition monitoring of its operations remotely.
"With the ongoing move to automation of offshore energy operations and projected double-digit annual growth rate of the blue ocean economy in the offshore renewables, aquaculture and kelp farming market sectors, the demand for condition monitoring of the underwater assets will explode over the next decade," said Igor Martin, CEO, Hydromea. "Building a digital twin of an asset underwater is currently close to impossible. The incumbent technologies are largely developed around defense and offshore oil & gas sectors that can afford the size and cost of complex systems. However, the economics of the upcoming emerging sectors are such that they require robust, lower-cost, and miniaturized continuous monitoring solutions. We are excited to help address this by combining our expertise in portable robotics and underwater communication technology with Unplugged unrivaled expertise in underwater induction technology."
"We are already a leading induction supplier with large AUV (autonomous underwater vehicle) players. Through this partnership with Hydromea, we will be addressing the emerging demand for low-footprint drone platforms to provide low-power underwater residency," said Thomas Meyer, COO, Unplugged. "Such a platform will enable the harvesting and transfer of data, establishing collaborative communication links between sensors, infrastructure, and larger vehicles. All this in a continuous remote operation without the need to engage a surface vessel. This shall open up new ways to think about asset condition monitoring and a giant step towards a digital twin capability underwater."