New F180 Lightweight Pre-Calibrated System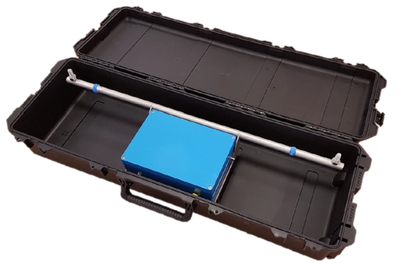 CodaOctopus unveiled a new F180 Lightweight Pre-Calibrated Housing designed for those who require a simpler, faster, more flexible solution for accurate marine positioning. This waterproof housing for the F180 and F180R series of GNSS aided inertial positioning devices fully integrates with CodaOctopus MOTION control to provide precise IMU to Antenna alignment without the need for calibration.
This latest model is 25 percent smaller, more than 20 pecent lighter, and competitively priced, allowing customers to integrate their system faster and in more flexible ways than before, the manufacturer said. A new feature in this new design is the fully independent weatherproof enclosure for the F180 one-box, allowing the F180 to be removed from the Pre-Cal for alternative mounting or for security.
As part of the recently released CodaOctopus Underwater Inspection System4G (UIS4G) offering, the Pre-Cal's smaller form factor further streamlines small-vessel deployment for rapid inspection. Crane operators on breakwater construction sites can also utilize this simple positioning solution, using the same spreader bar to deploy the F180 or the F180R remote IMU models, depending on customer requirements.