MTR100: The 2023 Application is Open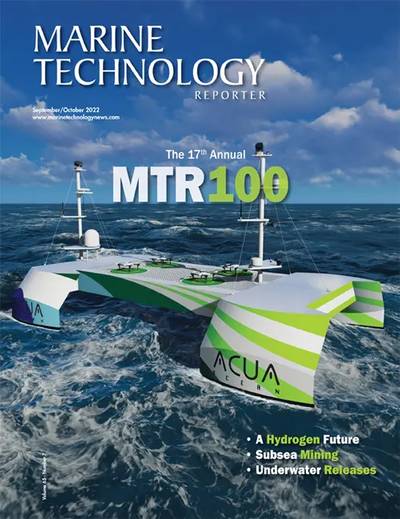 The "MTR100" is Marine Technology Reporter's (MTR) annual ranking and reporting on the 100 most dynamic and interesting companies, people and technologies serving the global subsea sector.
Now in its 18th year, the MTR100 has become the most anticipated edition of Marine Technology Reporter every year, and MTR remains the world's largest, audited circulation publication serving the sector. To be considered for inclusion, you must apply. Deadline is August 31, 2023.