Nauticus Robotics' Robotic AI Mine-Detection Project Passes First Phase at Defense Innovation Unit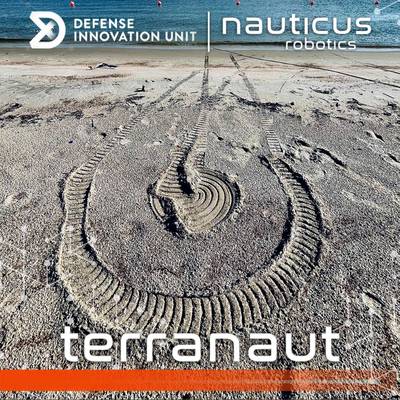 Nauticus Robotics said Wednesday it had completed the competitive first phase of its Amphibious Autonomous Response Vehicle, called "Terranaut," with the Defense Innovation Unit ("DIU"), "a significant milestone toward producing real-world mine countermeasure solutions for the U.S. Marine Corps."
"Within this multi-million dollar contract award, previously announced in October 2022, DIU, in partnership with Marine Corps Systems Command (MCSC) and the Office of the Deputy DoD CTO for Mission Capabilities, commissioned Nauticus to adapt the company's inventory of commercialized technologies and to quickly develop a new autonomous mine countermeasure robot for use in surf zones and beach areas to support the U.S. Marine Corps during amphibious operations," Nauticus, a developer of autonomous robots using artificial intelligence for data collection and intervention services for the ocean economies, said.
Nauticus said that its novel implementation included a robot capable of not only swimming, but also crawling out of the surf and onto the beach.
"The solution utilizes the company's autonomous command and control software platform, ToolKITT, and combines several mature technologies such as machine vision, autonomous mission planning, and acoustic data networking onto an amphibious robotic vehicle hull that can collect intelligence and identify potential hazards. ToolKITT, which also serves as the foundation of Nauticus' flagship robot Aquanaut, was specifically designed to enable autonomous actions, agnostic to the robotic platform," Nauticus explained.
"The Defense Innovation Unit has been a fantastic partner. They leverage our mature catalog of technologies we've developed from our outside investments and apply those to pressing problems facing the Services," said Nicolaus Radford, founder and CEO of Nauticus. "We believe this partnership will be instrumental in not only furthering the U.S. Marine Corps' integration of cutting-edge robotics capabilities, but ultimately helping to keep servicemembers out of harm's way."