NORBIT Acquires Ping DSP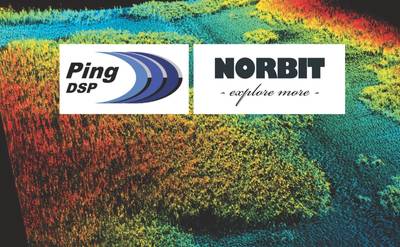 NORBIT announces an add-on acquisition of the Canadian maritime technology company PING DSP. The acquisition will broaden the product offering in the Oceans segment.
"With the target company having developed an interferometric side scan sonar technology, complementary to NORBIT's current portfolio, this acquisition supports our strategy to broaden product offering in the Oceans domain by capitalizing on our global sales and distribution platform," said Per Jørgen Weisethaunet, CEO of NORBIT.
Known for producing some of the world's most advanced interferometric sidescan sonars, Ping DSP, based in Victoria B.C., further enhances NORBIT's diverse collection of cutting-edge sonar systems, especially for clients in research/academia and those dedicated to mapping in extremely shallow territories.
The target company is valued at $3.24 million on a cash and debt-free basis. NORBIT said the acquisition is to be financed 70% by cash and 30% as a private placement to the sellers of the target company (consideration shares).