Oceanbotics Debuts SRV-8X Optimus ROV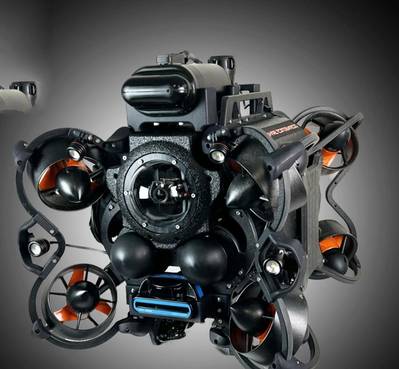 Oceanbotics launched its new, larger, underwater ROV, the SRV-8X Optimus which the company said is a larger and more powerful version of its SRV-8 ROV.
The SRV-8X Optimus offers offering significant payload capabilities and an increased number of sensors for more demanding and deeper underwater missions.
The ROV is battery operated, permitting improved range and ease of movement (down to 500m depth). It also offers data synchronization with SubNav-X software for seamless integration of optional accessories and a "plug-n-play" installation.