Plexus Completes Work on North Sea P&A Campaign for Oceaneering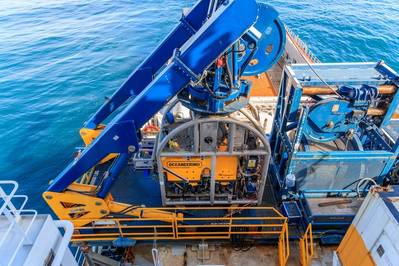 Oil and gas engineering services firm Plexus Holdings said Friday it had completed its work for the Plug and Abandonment ('P&A') equipment and services campaign for subsea services firm Oceaneering in the North Sea.
The P&A order from Oceaneering included tieback and subsea well control equipment together with hydraulic controls and services in a configuration designed for vessel-based deployment and work.
Plexus said it had provided its proprietary multi-release ('MR') connector, together with an annular blowout preventer ('BOP') and hydraulic control system in a package known as the Mud Containment System ('MCS').
The equipment was deployed from a vessel in the North Sea and guided by a remotely operated vehicle ('ROV') to attach to well conductors to facilitate P&A work on the well and closed loop circulation of well fluids. The system was used on four different wells over an offshore deployment period of two months. This order generated revenues of £850,000 for Plexus in the 2023 financial year, which is a 70% increase on the initial estimates, Plexus said.
"With the MR connector successfully field proven on multiple sequential wells, and the MCS package and configuration working well, Plexus expects that further opportunities will arise for its equipment to be used again in the future, both in the North Sea and internationally as its capability and reputation as a solutions provider grows," Plexus said.
Ben van Bilderbeek said: "We are delighted that Oceaneering is pleased with Plexus' offshore service and onshore technical support, and that our equipment worked well, especially given the uncertain nature and variability of tackling multiple P&A wells in a single campaign. Plexus has always excelled at combining our specialist engineering and project support skills together with our unique and innovative IP so as to succeed in meeting the demands of such projects.
"Now that the product is field tested, we believe that additional P&A contracts will arise for this product, and that longer term opportunities will be generated to develop and deploy similar equipment for other specifications and sizes."