PORTS: Halifax goes Digital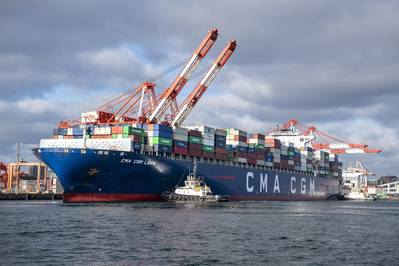 The Port of Halifax, Nova Scotia, has implemented a 'digitalization program' to make it one of the most efficient and user-friendly ports on the eastern seaboard.
Spanning 260 acres of federal land, Halifax Port Authority in Nova Scotia, Canada manages a diverse range of port properties and assets and, through its long-term capital plan, is steadily and strategically growing the size and capabilities of the port. HPA plans to produce a collection of assets designed to make Halifax a port of choice for the cargo industry through its extensive cargo handling capabilities based on modern technology and strict security measures. Its facilities comprise the Fairview Cove and South End Container Terminals, the Richmond and Ocean Terminals, the Halifax Grain Elevator, Halifax Seaport, Cruise Halifax, the Fairview Cove Sequestration Facility, and the Port of Sheet Harbor; while there are a number of non-HPA facilities within the port including Maritime Forces Atlantic, the National Gypsum Wharf, Woodside Atlantic Wharf, the CN Halifax Intermodal Terminal, Imperial Oil Wharves and the Autoport.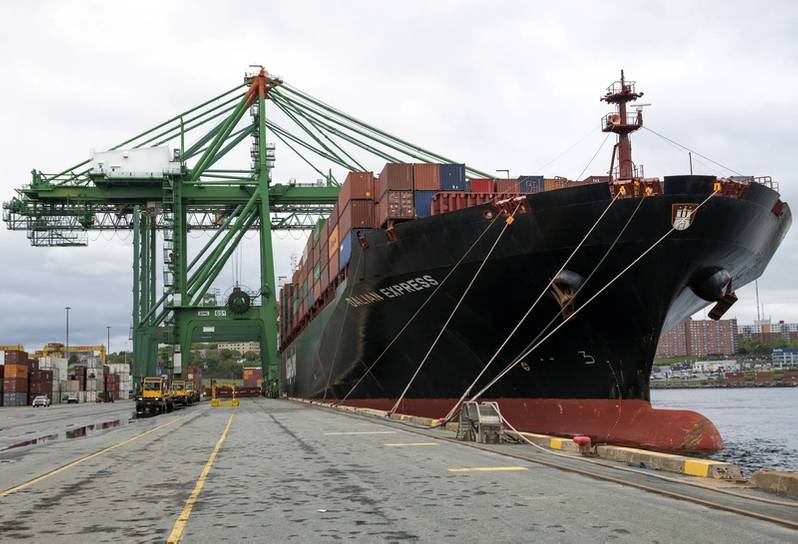 Hapag-Lloyd Dalian Express at Fairview Cove Container Terminal in the Port of Halifax, Nova Scotia. The port enabled Nova Scotia exporters to contribute C$2.58 billion to provincial gross output in 2017/18 and the combined overall value of Port of Halifax operations and exporter output was worth C$4.56 billion in economic output to Nova Scotia in the same period. Photo: Steve FarmerReal-time information
The Port of Halifax is now is taking steps to become one of the most digitized ports on the eastern seaboard of North America with its Port Operations Centre on its website, www.portofhalifax.ca, acting as a critical digital tool for the sharing of real-time information with customers and the larger community. Shippers and cargo-owners can find up-to-the-minute information on terminal gate metrics, weekly dwell time, predictive air gap, arrivals and departures, and receive special alerts through the online portal. The high quality of the service has been widely recognized and last year The Port Operations Centre was the American Association of Port Authorities (AAPA) winner in the IT Awards program in the Port Operation and Management Systems category. Halifax Port Authority has also joined TradeLens, a blockchain-focused digital global shipping platform jointly developed by Maersk and IBM.

"We are focused on digital transformation," said Karen Oldfield, President and CEO, Halifax Port Authority. "With our partners, we are taking existing information that was once paper-based, digitizing it, and then sharing that information broadly to drive efficiency."

The HPA also recently provided an update on its infrastructure planning efforts to date, including a temporary berth extension that will provide the port with the capacity it needs going into 2020. Further details of its infrastructure planning can be found at https://portcityhfx.ca/en/infrastructure-plan/.

• Imperial Oil • Maersk • North America