Project Trio Looks at the Sea Life, Carbon Storage Connection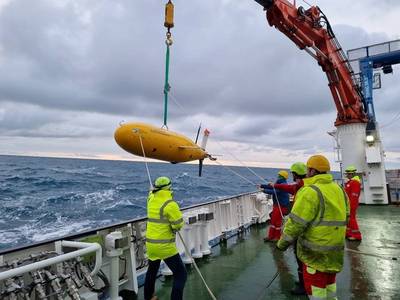 The Natural Environment Research Council (NERC) BIO-Carbon programme announced funding a trio of projects that aims to investigate how marine organisms contribute to storing large amounts of carbon dioxide in the ocean. While marine organisms play a critical role in storing carbon in the ocean, recent evidence suggests that climate models are not fully accounting for their impact, which could hinder predictions of the ocean's role in future carbon storage.

Project 1:
The PARTITRICS Project, using shipboard observations and autonomous underwater vehicles (AUVs) this project will seek to answer how organic matter is transformed through interactions between particles and organisms. It will also look at how this changes depending on depth, location, and season.

Project 2:
The next project, Coccolithophore controls on ocean alkalinity (CHALKY) will quantify how diversity and ecology influence the oceans' ability to absorb carbon dioxide. Part of the CHALKY project will examine the influence of marine viruses and grazing by zooplankton, microscopic animals such as copepods, foraminifera and sea snails that form a vital part of the ocean's food chain.

Project 3:
The Integrating Drivers of Atlantic Productivity (IDAPro) project will further use a combination of ship-based, robotic and satellite platforms, to improve the understanding of the productivity of phytoplankton, the single cell organisms that form the basis of all life in the ocean and which are ultimately responsible for an enormous amount of ocean carbon storage.