Reach Subsea Buys Australian Marine Survey Firm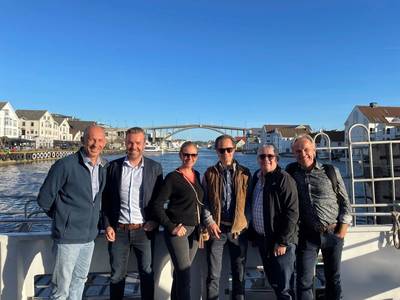 Norwegian subsea services company Reach Subsea has completed the acquisition of the Australian marine survey company Guardian Geomatics Pty.
Reach Subsea had announced the proposed acquisition of Guardian Geomatics in October.
It said at the time that the acquisition would accelerate its strategic global expansion agenda and open new doors for it in Australia and the Asia-Pacific markets.
It said that Guardian Geomatics' existing survey business was highly attractive, and as part of Reach Subsea, the company would serve as an enabler for launching its unmanned Reach Remote platform in Australia and other global markets.
Guardian Geomatics was established in February 2018 by a group of industry experts with vast industry experience from among other places Fugro.
In FY 2023 (fiscal year ending 30 June), Guardian Geomatics' revenues reached AUD 41.7 million, a growth of 96 percent compared to FY 2022. 2023 EBITDA was AUD 6.2 million, a growth of 41 percent.
Guardian Geomatics offers marine survey solutions to the oil and gas industry, and government sector clients. These include geographical, hydrographic, oceanographic, and environmental surveys. In addition, Guardian conducts geotechnical site investigations, positioning, and ROV services, as well as providing contracting and consulting services.
Reach Subsea said in October that the purchase consideration paid to selling shareholders will consist of approximately 16 million new shares in Reach Subsea ASA, plus AUD 5.5 million in cash to be paid one year after the closing date.
Announcing the completion of the transaction this week, Reach Subsea said its board of directors resolved to issue 15,469,682 new shares to the selling shareholders in the transaction.