SevenCs Launches S-100 Data Management System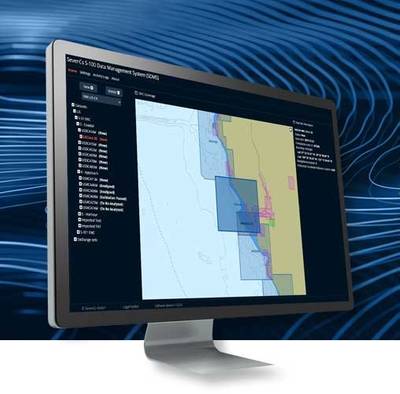 At the third IHO Assembly, SevenCs presented its new development, the S-100 Data Management System (SDMS), designed to help organizations better manage their S-57/ S-100 datasets and comply with the dependencies set out in the standards.
Manufacturers of electronic navigation charts can apply predefined workflows to ensure that the ENC quality assurance process is as compliant as possible with standards.
The system consists of a core module that controls individual processes, takes care of user rights management and guides workflows.
Additional functional modules take care of individual tasks; these tasks include validation, visualization and data import in the current version; data conversion and data encryption will appear in the next version of SDMS. These modules can be added separately to the main module.
Key features:
Status-driven management system for S-100 processing workflows
Workflow Management based on the S-57 and S-100 standards
Database, Application Server, Web User Interface
User Management
Works as a cloud service or in a local network and can also be used on a desktop computer
The integrated Validation Module interacts with 7Cs Analyzer
Focus on 'after-production' steps
Support and storage for S-57 and S-101 data products
•Log provides User Activity Reporting