Transocean Releases Latest Rig Fleet Update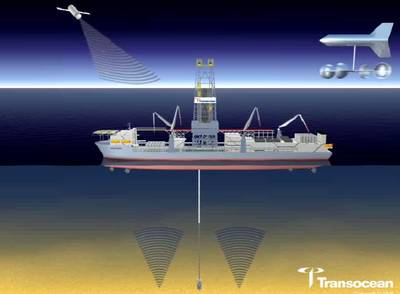 Transocean' monthly Fleet Update Summary includes new contracts, significant changes to existing contracts & changes in estimated planned out-of-service time of 15 or more days since October 16, 2013. The total value of new contracts since the October 16, 2013 Fleet Status Report is approximately $166 million.
Other items include:
Discoverer Enterprise - Awarded a nine-month contract extension for work in the U.S. Gulf of Mexico at a dayrate of $615,000 ($166 million estimated backlog). The rig's prior dayrate was $515,000.
The ultra-deepwater floater, Deepwater Discovery, is idle.
Estimated 2013 planned out-of-service time increased by a net 37 days; estimated 2014 planned out-of-
The company sold the standard jackup, GSF Rig 127, which was previously held for sale. The details of the transaction have not been disclosed.
• Transocean • U.S. Gulf of Mexico • Gulf of Mexico