Ashtead Technology Becomes Exclusive Rental Partner for Reach Robotics' ROV Arm Solutions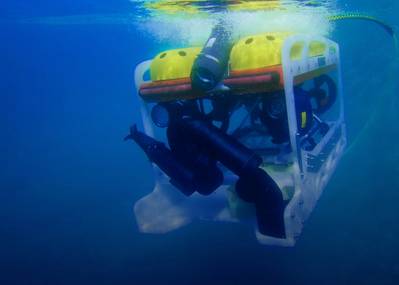 UK-based subsea rental equipment and solutions specialist Ashtead Technology has signed a rental agreement with Reach Robotics, an Australian-based manufacturer of all-electric robotic arm solutions for inspection class ROVs.
Ashtead Technology will be the exclusive rental partner for all Reach Robotics manipulators which enable inspection, maintenance and repair tasks usually reserved for more expensive work-class ROVs.
"Reach Robotics ROV manipulators are compact, lightweight and offer best-in-class performance designed for operating in harsh environments. Available in a range of configurations, they come with an advanced software interface with 3D visualisation. Combined with the company's operator control unit, Reach Control, and the Master Arm, Reach Robotics advanced manipulators multiply the capability and efficiency of a human operator,"Ashtead Technology said.