Balmoral Launches Scour Protection System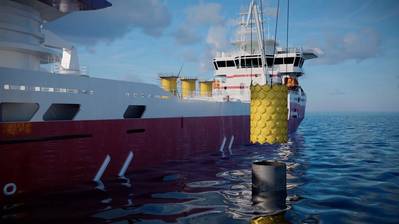 Aberdeen-based Balmoral has unveiled a new scour protection system that integrates seabed protection and flow reduction to minimize operational costs and potential cable failure in the offshore wind industry.
The new HexDefence structure eliminates the requirement to dump rock, instead providing a non-invasive approach to protecting the monopile and the immediate surrounding area, Balmoral said. The lightweight advanced composites construction and streamlined installation method makes it easy to install without the need for additional vessels resulting in an improved carbon footprint for all operations, the company added. Additionally, the system is capable of use with antifouling coatings and does not require special equipment for end-of-life recovery.
Balmoral said it has been encouraged to bring the product to market following positive discussions with leading wind farm developers and industry bodies.
Fraser Milne, the company's engineering and projects director, said, "We believe Balmoral HexDefence represents a significant step forward for scour protection, offering highly cost-effective performance enhancement across installation, management and maintenance.
"The interlocking panels are generally 10m long and custom-sized to fit varying monopile diameters and feature integrated lifting and access points. In simple terms, the installation process involves sinking the foundation, sleeving it with HexDefence, fitting the transition piece and assembling the pylon and blades.
"The system is also suitable for retrofitting to existing monopile structures."
Preliminary work on Balmoral HexDefence was based on existing VIV suppression products used widely by the oil and gas sector. Research considered a scaled variant to investigate scour evaluation on downstream flow and the effect of accelerated currents around the monopile. Final prototype testing was completed at a national hydrodynamic laboratory.
"We believe the system can save wind farm developers around 70% in installation costs when compared to traditional rock dumping methods," Milne said.
"With the exponential growth of offshore wind worldwide we believe Balmoral HexDefence can be a key financial enabler and a critical infrastructural element of future offshore fixed wind farms."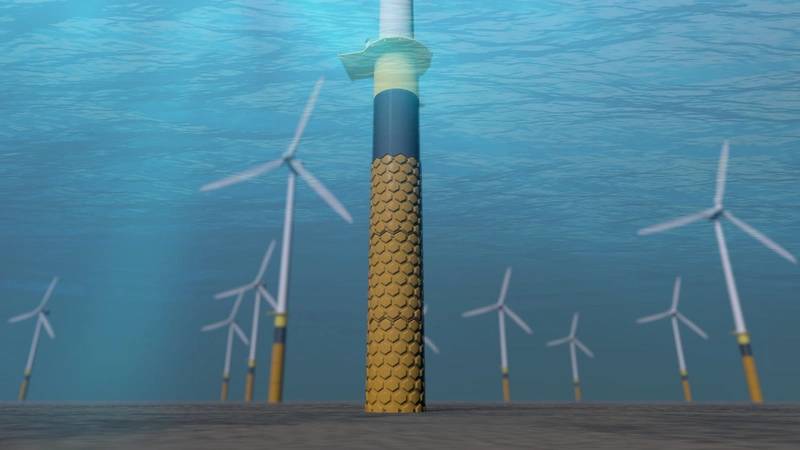 Balmoral HexDefence (Image: Balmoral)