Cordiant Supports ROVOP's Offshore Service Expansion with $25M Credit Facility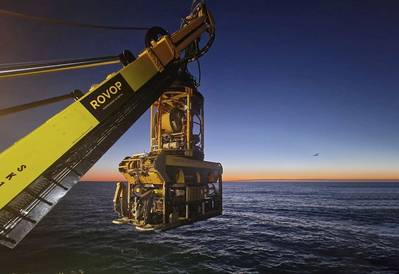 UK-based remotely operated vehicle (ROV) solutions provider, ROVOP, said Thursday it had agreed a $25 million senior secured credit facility with Cordiant Capital (Cordiant), the specialist global infrastructure & real assets manager.
Backed by Bluewater, ROVOP provides equipment and services offshore sectors, including the installation of wind farm-related infrastructure, gas pipelines, and subsea internet cables.
"With a management team well known to Cordiant, the firm is pleased to support ROVOP as it continues to invest in its fleet infrastructure and employees and to allow the business to continue capitalizing on highly favorable offshore market dynamics by securing new contract wins across both new build construction, decommissioning, surveillance, and maintenance services," Cordiant said.
Neil Potter, CEO ROVOP, said: "ROVOP is seeing record demand for its services, and Cordiant's investment means we're better placed than ever to take advantage of increasing international demand for subsea robotics in both renewable and traditional energy sectors. This investment solidly positions ROVOP for further growth as we continue to invest in our fleet and our people."