Ecuador Adds TRIAXYS Wave Buoys to Coastal Network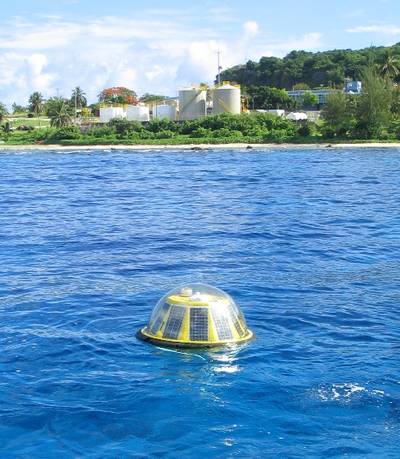 AXYS Technologies Inc. has recently delivered three more TRIAXYS Next Wave Directional Wave Buoys to Instituto Oceanográfico De La Armada (INOCAR) of Ecuador. These TRIAXYS buoys will be added to the existing coastal wave monitoring network of TRIAXYS buoys owned by INOCAR and deployed along the Ecuador coastline. The AXYS Services Team traveled to Guayaquil to provide instruction to INOCAR personnel on managing and operating the network and will visit again for continued system training.

INOCAR said it chose to use the TRIAXYS wave buoy based on its success in other coastal monitoring networks for similar clients in South America. INOCAR has implemented a large network of AXYS systems along the coastline of Ecuador.

"With five TRIAXYS buoys and eight Port Sentinel systems in operation, the INOCAR coastal monitoring program is now providing real time data from important positions throughout Ecuador," said Chad MacIsaac, International Business Development, Marine Systems at AXYS.

The mission of INOCAR is to plan, direct, coordinate and control the technical and administrative activities related to Hydrographic Service, Navigation, Oceanography, Meteorology, Marine Sciences, Marine Signaling and administration of specialized equipment to its activity.

AXYS' representative in Ecuador, Smart Electronica SA, helped facilitate the contract and will be available to provide continued system support to the INOCAR in Ecuador.

axystechnologies.com

inocar.mil.ec

smartelectronica.com


• Instituto Oceanogr??fico De La Armada • Ecuador • Coastal Network AXYS Technologies Inc.