MacArtney, OSIL Partner in China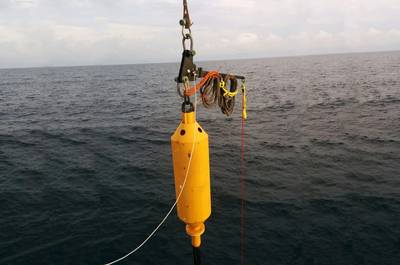 Dedicated to extending business relations and activities in the growing Chinese market, MacArtney has entered into a business partnership agreement with Ocean Scientific International Ltd (OSIL).

The newly established strategy and business plans applying to the Asian markets, among others, have led MacArtney Singapore to enter into the exclusive sales agreement with OSIL, a provider of tailored integrated systems for environmental monitoring in all marine environments, from shallow coastal waters to full ocean depth.

With such an agreement, MacArtney said it is confident of being able to cover the ocean science industry and improve business relations in the Chinese market as well as provide optimized after-sales service in a demanding market.

Initiatives will be taken with a view to promoting and marketing mooring systems, sediment corers, box cores, giant piston cores, etc. in order to implement additional sales in the Chinese market. Thus, MacArtney will be in a position to supply complete systems for existing and new research vessels incl. MacArtney launch and recovery and OSIL giant piston core and sediment sampling systems.

Entering into this exclusive sales agreement puts MacArtney and OSIL in a favorable position to satisfy demand and provide higher-quality customer service in the Chinese market, MacArtney said. Having already completed several sea acceptance tests in conjunction with OSIL staff and products, the local MacArtney crew in China is already acquainted with the OSIL range.

The OSIL range of products perfectly matches that of MacArtney China who primarily focuses on the Ocean Science market. Furthermore, the majority of the OSIL products require a winch and handling system so the two business lines complement each other perfectly, states Steen Frejo, Managing Director of MacArtney Singapore, Asia Pacific Operations.

• Ocean Scientific International Ltd.